9 Thrillers To Fill The 'Sharp Objects' Shaped Hole In Your Life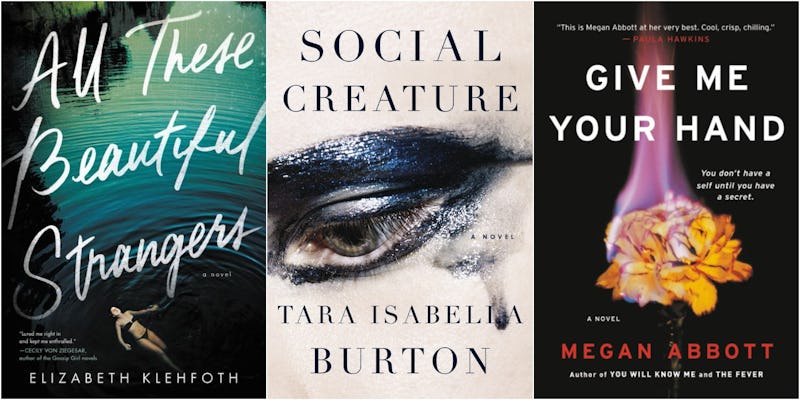 Whether you've been with her since Gone Girl fever or only arrived at the altar of Gillian Flynn during the more recent HBO adaptation of her novel Sharp Objects, there's no denying that the thriller writer is having a major moment. Few writers celebrate female rage quite like Gillian Flynn, and female rage has never been more celebrated. It's no coincidence, in my opinion, that the rise of Flynn coincides with the rise of Me Too, the founding of Time's Up, the exact moment in American history when angry women have never been more potent.
But Gone Girl is long gone from theaters, Sharp Objects has recently wrapped up on HBO, and Flynn's novels are probably tucked cozily into the thriller section of your bookshelves. So, who's taking up the mad girl banner next? Once you've read (and loved) all there is of Flynn's angry women, what books should you pick up next? Which writers might be the next Gillian Flynn? What thrillers might be the next Sharp Objects? (And will they get the book-to-screen treatment too?)
If you're as Flynn-obsessed as the rest of us, be sure to check out these nine new books that might just be the next Sharp Objects.