9 Times Women On The Supreme Court Absolutely Nailed It In Their Opinions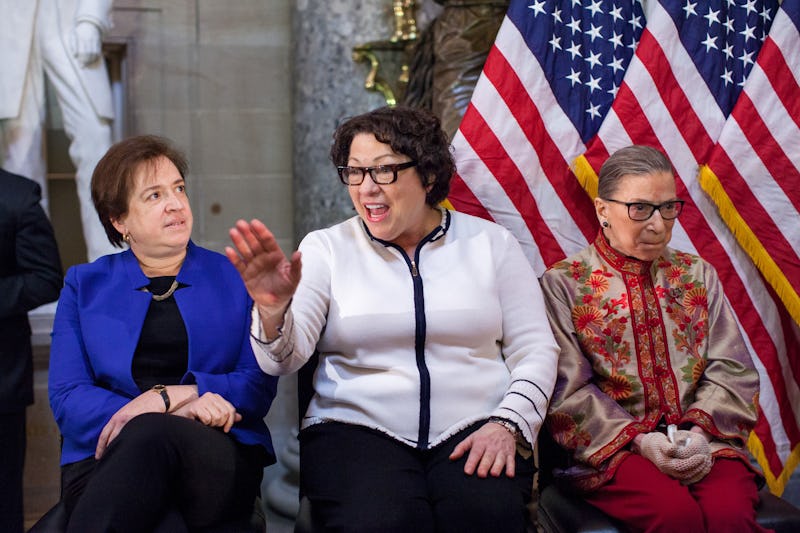 Allison Shelley/Getty Images News/Getty Images
It wasn't all that long ago that a president nominated the first woman to become a Supreme Court justice. That was President Ronald Reagan, and he picked Sandra Day O'Connor for the seat that Potter Stewart left empty in 1981. Since then, three others have followed the path that O'Connor forged, and in the relatively short period since they've been on the bench, the women Supreme Court justices issued opinions that really drove home some important points.
Ruth Bader Ginsburg became the second woman to join the court in 1993 after a nomination from President Bill Clinton in 1993, according to Biography.com. President Barack Obama later nominated both Sonia Sotomayor and Elena Kagan, in 2009 and 2010, respectively, according to The New York Times. While O'Connor retired in 2006, according to online Supreme Court archive Oyez, Ginsburg, Sotomayor, and Kagan currently occupy their roles as justices on the court, and they've all taken part in some very important decisions. According to Oyez, while O'Connor was a swing vote during her time on the court, the three justices nominated by Democratic presidents have established themselves as left-leaning powerhouses through decisions on everything from women's rights to money in politics.
Here is just a sampling of the instances when these women knocked it out of the park.