Tips On How To Rock The Red Eyeshadow Trend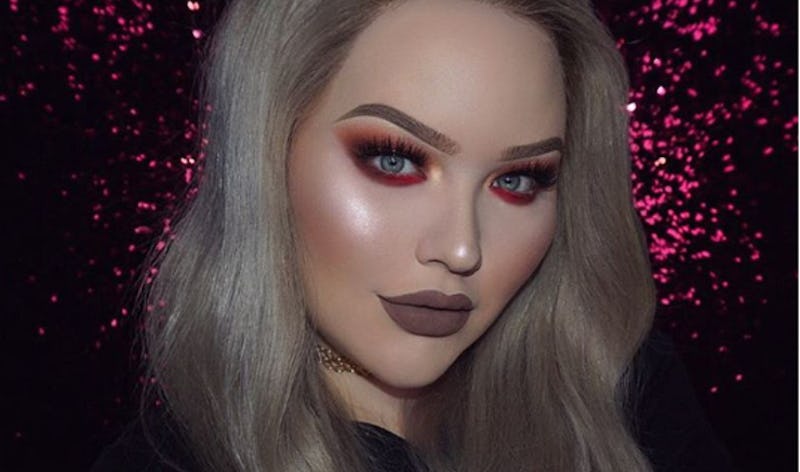 There are some beauty trends out there that look oh-so-chic on our favorite beauty vloggers, and then a total disaster when applied with our own hands. The red eyeshadow trend is an apt example of that: On an expert, it looks smoky and gothic and edgy with its cranberry and pink hues. But if you're more of a "I barely know what to do with concealer" type of beauty lover, the whole look can quickly take a U-turn into pink eye territory. And no one is going to want to talk to you at the bar if you look like you've got puss leaking out of your eye.
But this isn't to deter you! The red eyeshadow trend can be pulled off by anyone - we just need solid tips on how to correctly apply it so it looks more high-fashion and less cashed-in-sick-day. So how do you pull off the red eyeshadow trend? It might sound like it'd entail a lot of work, but you just have to focus on a couple of key things: First, blending is going to be your best friend, and second, you're going to need the right tools. Ahead are nine tips how to rock a red eye, according to makeup artists.