9 New True Crime Books Just As Addictive As 'Law & Order'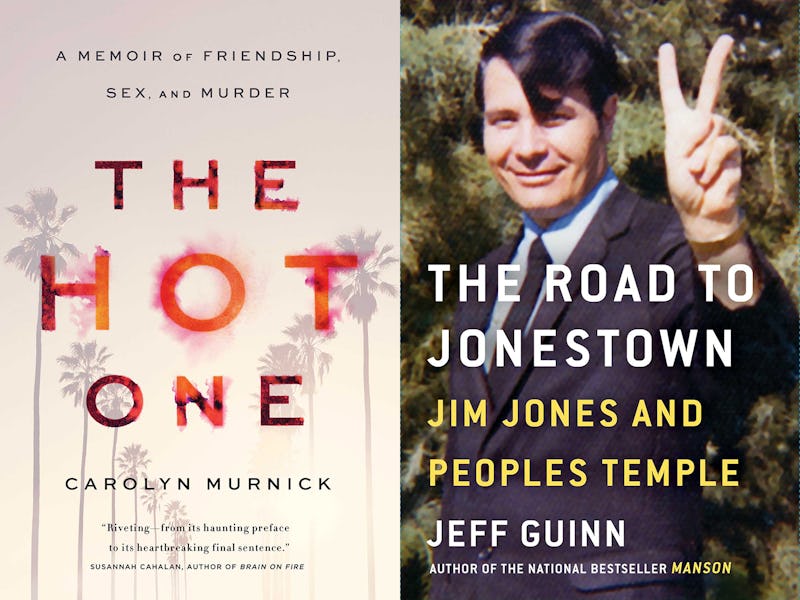 October is officially the season of scary stories. Since there is nothing more terrifying that real life, these new true crime books should be at the top of your Halloween reading list.
It's no secret Americans are fascinated with true crime. Between 95 and 105 million people stopped what they were doing to watch the O.J. Simpson verdict unfold on live TV. Sarah Koenig's popular true crime podcast "Serial" reached over 39 million American listeners during its first season. In the television world, entertainment providers like Netflix are finding both commercial success and critical acclaim with documentary series like Making a Murderer and The Keepers. Even the long-running fictional procedural Law & Order, which has been known to dabble in "ripped from the headlines" plots, is jumping head-first into true crime with their miniseries about the Menendez murders.
It seems everywhere you look, another crime podcast, death-ridden documentary, or terrifying TV adaptation is right around the corner, and the book world is no different. From murderous memoirs to unsolved mysteries, the nonfiction section of the library is filled with stories so scary, they make Pennywise seem tame.
Are you ready to let real life give you a real fright? Then put batteries in your flashlight, keep 911 on speed dial, and kiss a peaceful sleep goodbye, because these 11 new true crime books will keep you up all night.