9 Signs Of Burnout That Are Less Noticeable But Just As Damaging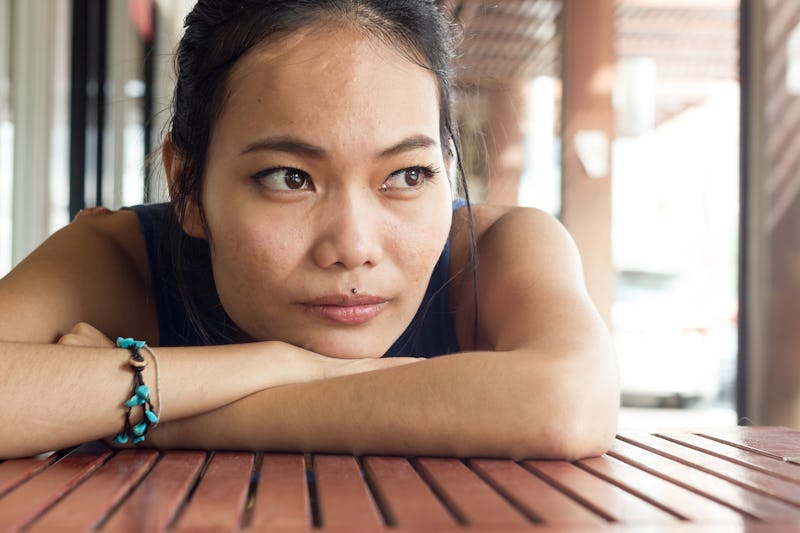 worawut17/Fotolia
People have been telling me for years that my work schedule is a recipe for burnout, but because I've remained super productive, I've always thought I was the one exception. But it turns out burnout doesn't have to decrease your productivity. There are other signs of burnout that are less noticeable or measurable but just as damaging.
Burnout is "a state of emotional, mental, and physical exhaustion caused by excessive and prolonged stress," according to Helpguide.org. "It occurs when you feel overwhelmed, emotionally drained, and unable to meet constant demands. As the stress continues, you begin to lose the interest and motivation that led you to take on a certain role in the first place. Burnout reduces productivity and saps your energy, leaving you feeling increasingly helpless, hopeless, cynical, and resentful. Eventually, you may feel like you have nothing more to give."
Since society rewards productivity at all costs, people who experience burnout without productivity loss don't always address their burnout — and that's a problem. We're not machines; we're human beings, and we're here to live our lives, not just produce things. Even if you're doing excellent work, making great money, and perpetually pleasing your boss and coworkers, it's still a good idea to cut back on work if your mental or physical health is suffering. If you've been dealing with an absurdly packed schedule or stressful job all while insisting you're not burnt out, here are some signs you actually have burnt out without realizing it.