9 Ways The Holiday Season Can Mess With Your Sleep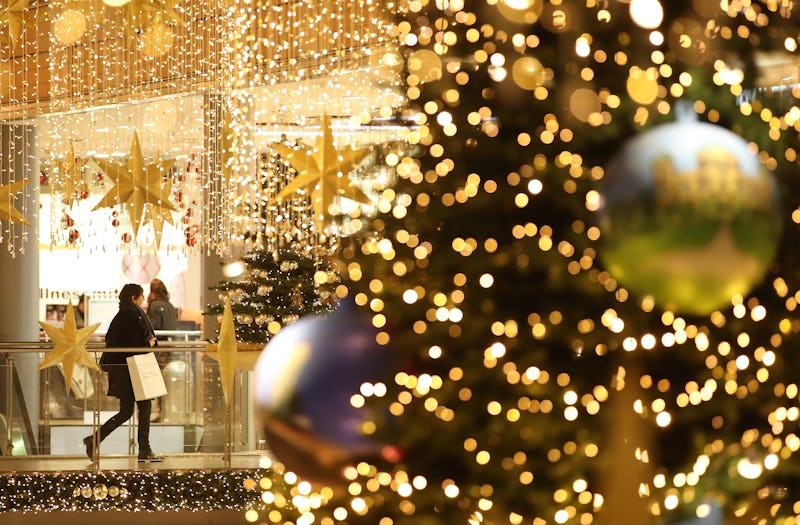 Sean Gallup/Getty Images News/Getty Images
The holiday season can be kind of a mixed bag. While it's often a wonderful time of year to celebrate with family and friends, it can also be expensive, stressful, and busier than busy. Given these factors, you've got some major potential for disrupted sleep. Even if you absolutely love the holiday season, all the added stress and activity can really add up — as your sleeping hours diminish. Regardless of how much fun they can be, there are a number of ways that the holidays can affect your sleep.
"The holidays tend to be a stressful time," Rob Bent, co-founder and Chief Product Officer of Som Sleep tells Bustle via email. "Whether you're trying to wrap up a project before vacation, or checking people off of your holiday gift list, trying to juggle it all can be overwhelming. Try setting aside 15 minutes in the evening to make a prioritized to-do list for tomorrow. Seeing your tasks written down on paper can help them seem a bit more manageable," so that you can rest more deeply at night, he says.
Whether you're up late sharing holiday cocktails with friends, wrapping presents, or scrambling to get to the airport on time, prioritizing your sleep during the holidays is so important. Getting adequate shut-eye will help you deal with holiday stress while keeping your immune system strong, the National Sleep Foundation says. By managing the different stressors that might be sabotaging your rest this holiday season, you can enjoy the festivities without sacrificing your sleep — because no one likes a cranky holiday party-goer. Here are nine ways that the holidays can affect your sleep, and what to do about it.