9 Little-Known Habits That Can Lower Your Blood Pressure In Your 20s & 30s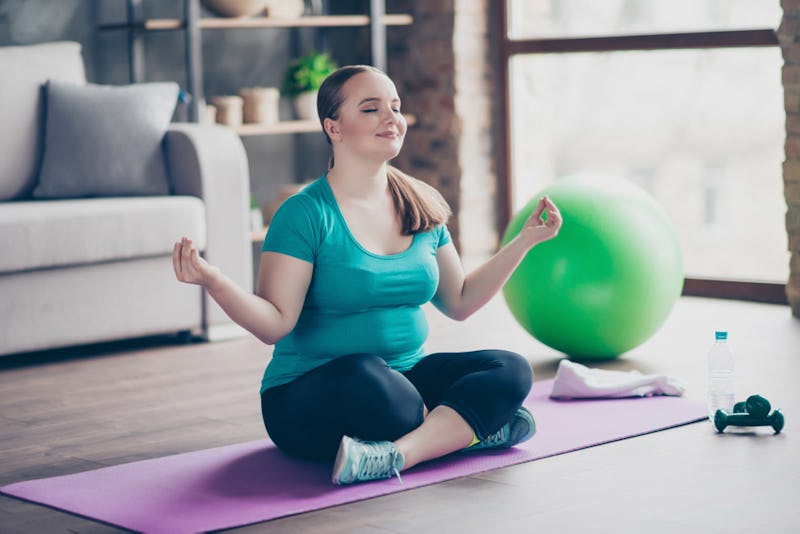 Roman Samborsky / Shutterstock
If you're in your 20s or 30s, you probably don't spend a lot of time thinking about your blood pressure. But what if I told you that most people don't know that their blood pressure is too high until they experience a medical emergency? There are ways to lower your blood pressure starting, like, right now — and they aren't that hard to do.
"With high blood pressure, the vast majority of people, regardless of how high it is, don't feel anything," Dr. Randy Wexler, a family medicine physician at The Ohio State University Wexner Medical Center, tells Bustle. "They can walk around that way for years. People often do not have symptoms until things get out of control."
Dr. Wexler says that typically people with a blood pressure of 140 over 90 or higher will be labeled as having high blood pressure. This matters because uncontrolled high blood pressure can lead to heart attack, stroke, kidney disease, and other serious medical conditions. If you have a family history of high blood pressure, it's important to get ahead of it by adopting healthy habits in your 20s and 30s.
When it comes to preventing high blood pressure, being proactive is the best protection. Habits that can lower your blood pressure are actually things that can also help you maintain your overall health. While you might think controlling your blood pressure requires medication or drastic lifestyle changes, that's not necessarily true. Some of these tips are common sense recommendations you might already be doing, but there are definitely a few surprises on the list.