9 Small But Powerful Things You Can Do To Break Mental Health Stigma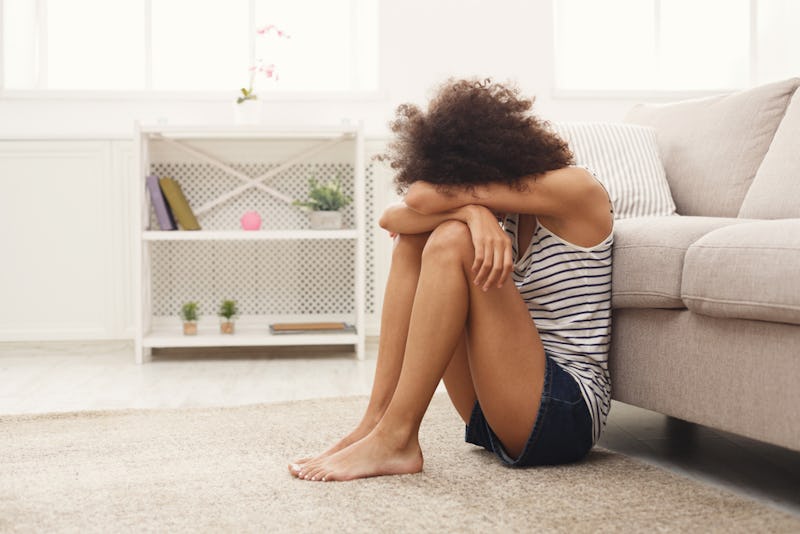 Prostock-studio/Shutterstock
Mental illness, while often challenging, is very, very, very common. According to the National Alliance on Mental Illness (NAMI), about one in five adults experience some form of mental health issue in any given year in the United States. The Centers for Disease Control (CDC) report that mental health conditions are widespread, and that as many as 50 percent of people in the United States will experience a mental health condition at some point in their lives. Given these statistics, it's clear that many people encounter mental health challenges in their lifetime. Yet, despite the fact that so many of us either manage mental health issues every day, or know someone who does, stigmas surrounding mental illness persist. One way to stop these stigmas in their tracks? These small but powerful ways to stop mental health stigma are actions we can all start doing in our daily lives.
Kiaundra Jackson, LMFT, author of Staying Sane in an Insane World, and The Art of Relationships, tells Bustle via email that society sometimes encourages people to be inauthentic when it comes to mental and emotional health. You might feel like you have to have it all together all the time, and you might feel pressure to say that you're feeling good when you're not, but "often times this is far from the truth," Jackson says.
Not only can it be isolating to feel like it's not OK to feel unwell, such pervasive attitudes contribute to a cultural environment where mental health issues and emotional distress get swept under the rug. Mental health issues are taken less "seriously" than so-called physical health issues, though physical health and mental health are intertwined. This can manifest in discrimination against people with mental illness in the workplace, or in receiving appropriate healthcare. Moreover, some people may avoid mental health treatment out of worry of what their family and friends might think of them. Psychology Today reports that even though 43.7 million people in the U.S. live with mental illness each year, one in five will not receive necessary treatment due to mental health stigma and discrimination.
So, whether you manage mental health illnesses yourself, or care about someone who does, there are ways that you can help. Here are nine actionable steps you can take every day to help stop mental health stigma, while helping raise awareness and visibility for people living with mental health conditions.