9 Winter Coats For Under £50 Because You Can Keep Warm Without Breaking The Bank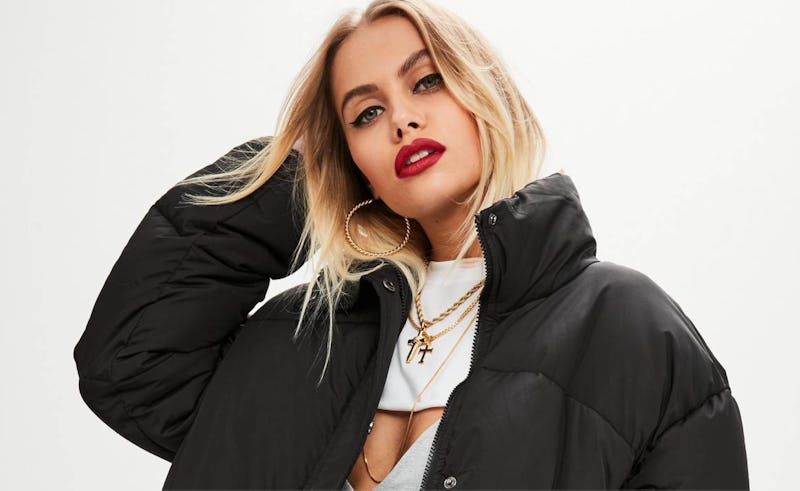 Missguided
If you've been holding out for an extremely prolonged summer, you might want to give up all hope now. With the weather taking a turn for the worse, it's time to dig out your winter wardrobe and prepare for the inevitable chill. Finding the perfect cover-up, however, can be tricky so I've compiled the best winter coats under £50 to save you hours of trawling.
Although stores are still releasing their autumn/winter options, there are already plenty of warm coats on offer. Animal print is set to be a huge trend over the coming months, so opting for a leopard or zebra design is certainly one route to go down. Meanwhile, '90s style puffers are also still here, there, and everywhere, providing you with the ideal retro look.
Unfortunately, the high street seems to have upped its prices, making a search for a coat that won't cost you almost £100 a little tedious. But the following options give you good quality for a good price; a rare occurrence in today's fast fashion world. Plus most of them come in a range of shades to suit both the colour-shy and those who prefer something a lot brighter.
From always on trend trenches to office-appropriate checked designs, you might struggle to pick just one from this cosy round-up.