9 WOC On The Crowning Moment At Miss USA 2017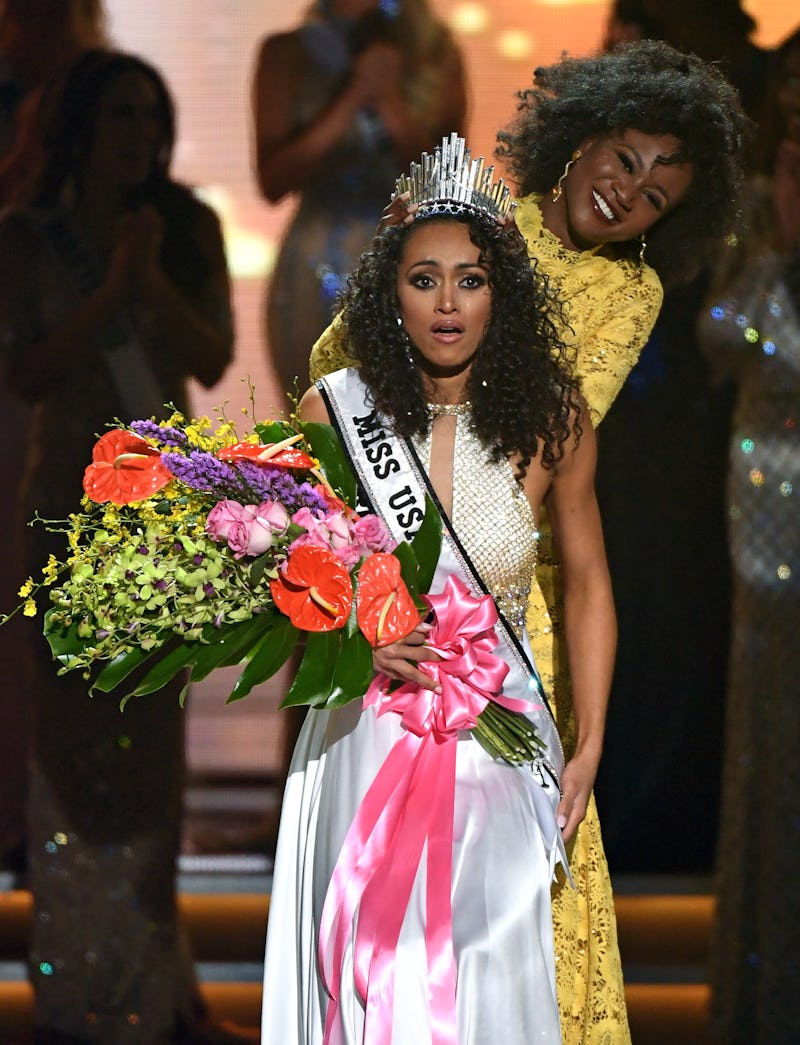 Ethan Miller/Getty Images Entertainment/Getty Images
On May 14, Kára McCullough was named the winner at Miss USA 2017. Representing the District of Columbia, McCullough was crowned the queen — but this year, there was something that made the crowning particularly magical.
When the new Miss USA is crowned, custom dictates that Miss USA from the prior year be the one to crown the new queen. McCullough was crowned by Miss USA 2016 Deshauna Barber — and for that magic moment, both of them wore their hair in all of its natural glory. No straighteners, no relaxers: Just beautiful curls. As a black woman, it was impossible to watch and not feel like something stirring within me. It was, as they say, black girl magic — and it was simply because both of them embraced their natural hair.
As it turns out, I wasn't the only one who felt that way. Below are nine women of color, all of whom shared their thoughts on what it was like to see one black beauty queen with natural curls crowning another. Their words are a powerful reminder of why representation is so important, no matter what the occasion.