6 Steps To Confronting Your Messy Housemates, According To Experts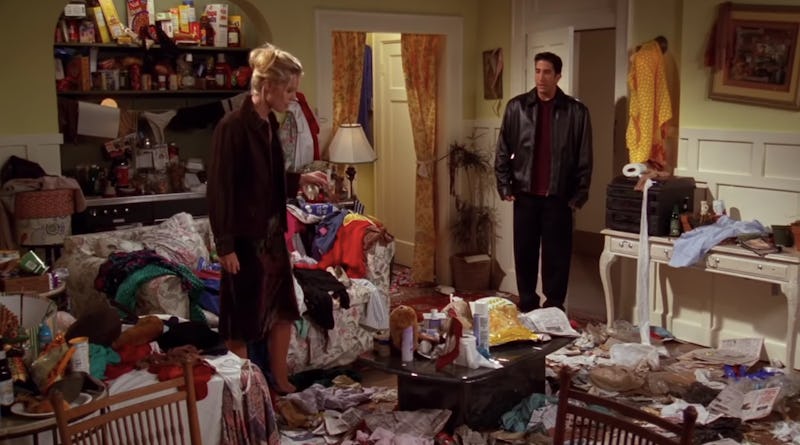 Warner Bros
Cohabiting is difficult at the best of times and, considering we're now in the worst of times, for many people its become a daily struggle. Have you noticed their chewing? How many times they go to the bathroom? Have you sussed who's been using up all the bog roll so quickly? Or, let's be real, have you noticed what utter messy little pigs your household are? Well, call me Kim Woodburn but I think these expert tips for confronting messy housemates are the absolute ticket.
I reached out to counsellor and therapist Susan Leigh for her advice about speaking to your housemates and getting the most out of the conversation. I also heard from CEO of Laundryheap Deyan Dimitrov who, after years of working in an industry that's all about keeping things clean, has some very sound words of wisdom on this topic.
Having open communication with housemates is always a good thing, but as countries around the world face lockdown due to the COVID-19 pandemic, it's now more important than ever. At the moment, things that might not ordinarily drive you up the wall could be really riling you up, and you need to address them before they get out of control. Below is some advice that might help you do that.