Bridget Jones Is Coming Back To Our Screens In The BEST Way Possible In 2020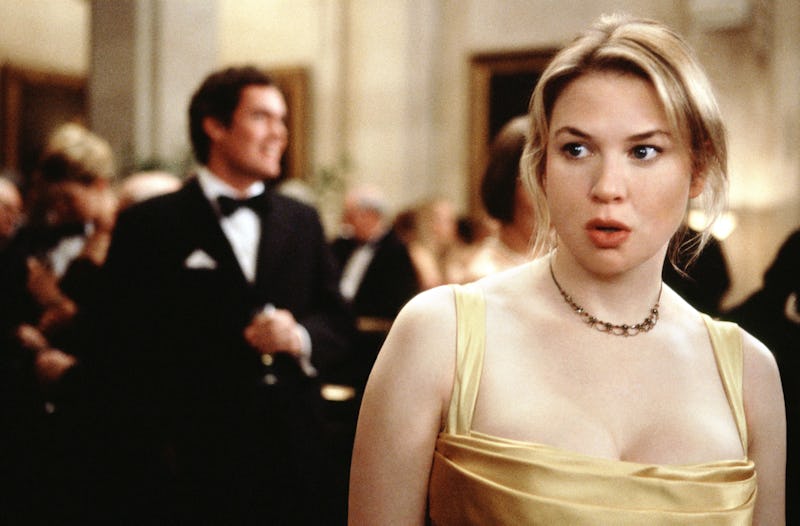 Laurie Sparham/Universal/Studio Canal/Miramax/Kobal/Shutterstock
Bridget Jones' Diary is a cultural phenomenon that has had such a profound affect on audiences since it was first adapted into a film all the way back in 2001. We've had another two Bridget movie fixes since then, as well as of course the OG books that inspired the films. And if you thought that was it, you have another thing coming because *drum roll please* a Bridget Jones documentary is coming in 2020, and it sounds totally epic.
If you've been missing Bridge and friends since the last instalment of the saga (Bridget Jones' Baby hit cinemas in 2016), you'll be elated to hear that a documentary style programme that celebrates all things BJD is officially well under way.
Bridget Jones creator and author Helen Fielding has revealed to the BBC that the show in question would be coming to the channel in 2020, according to Stylist magazine.
"It's great that Bridget Jones is resonating with the daughters of the original audience - girls in their late teens and early twenties. Even if it does make me feel like Snow White's mother," Fielding told Stylist.
She continued: "At heart Bridget Jones was always about the gap between how we're expected to be and how we actually are. In the age of social media that gap has got horrifyingly wider. I hope Bridget helps people to laugh and remember that being warm, funny human and flawed is OK and doesn't require an Instagram filter."
The documentary, which is named Being Bridget, will feature interviews with Helen Fielding herself and with the real life friends who inspired Bridget's epic gang of pals. It will also include archive never-seen-before footage, and celebrity interviews about the impact of the stories.
Being Bridget will also focus itself on discussing changing attitudes to women over the course of the three Bridget Jones' Diary films, from 2001 up until present day.
The documentary will be shown on BBC Two in 2020, and comes as part of the BBC's year-long celebration of literature, which was recently announced. The celebrations will span across TV, radio and online, and will also feature shows dedicated to literary greats including characters like Paddington Bear, and writers such as the late Toni Morrison.
The year long celebration of literature will happen alongside BBC Arts' The Novels That Shaped Our World Festival. The festival will centre around books released over three centuries, and will feature speakers including Juno Dawson.
Speaking about the year long dedication to exploring and discussing all things literature, as well as the festival, Lamia Dabboussy, Acting director at BBC Arts, said:
"BBC Arts is committed to exploring novels that have had a huge impact on our lives, from the classics to contemporary fiction. We're hoping to get the nation reading, re-reading and debating novels through this year-long focus on literature across the BBC.
She continued: "Whilst not exhaustive, our programming aims to generate debate and to shed a light on the role of literature to entertain, challenge and spearhead social change since the birth of the English language novel 300 years ago."