A 'Fifty Shades' Musical Might Be Happening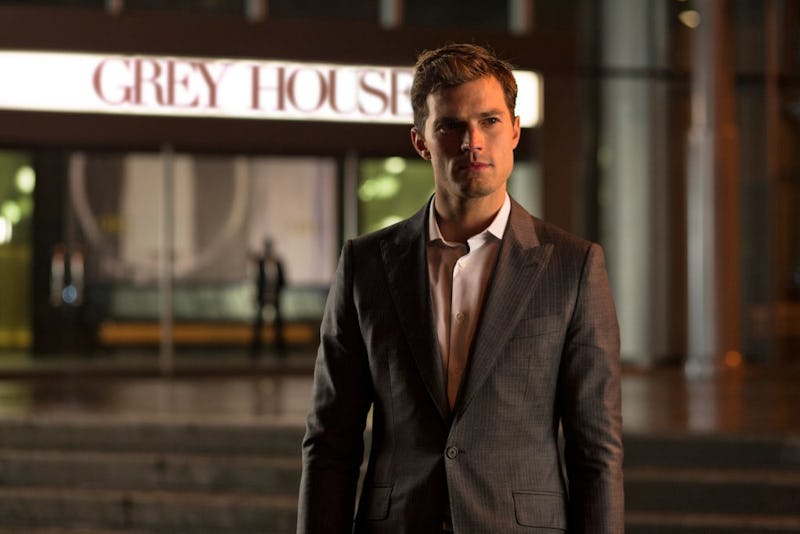 Universal Studios
The huge success of La La Land has proved what the rest of us showtune-loving dance-aholics have known for years: everybody loves a musical. But now, rumors are flying about a Fifty Shades musical — and nobody's quite sure how to feel. Musical adaptations of beloved books and films have always been popular; from Legally Blonde to The Color Purple, audiences love to sing along to their favorite stories. So perhaps it only makes sense that they'd love to sing along to their favorite sex scenes too?
The Fifty Shades trilogy was record-breakingly popular. It may not be the best writing in the world, and it's certainly not the healthiest portrayal of a BDSM relationship — but these books did one amazing thing: they got women talking about their sexual fantasies like never before. Suddenly, everyone and their mother was proudly reading Fifty Shades of Grey in public, initiating kinkier sex with their partners, and even opening up to period sex. And no matter what you think about the book, I'd say that's worth making a song and dance about.
Nothing is concrete yet, but a "theater insider" told British newspaper The Sun that "producers know that the stage adaptation will sell out in minutes." Allegedly, E.L. James has been approached about the chance of a musical adaptation of Fifty Shades, so this really could be in the works before we know it.
I'm still not quite sure how they'll pull off the novel's most graphic sex scenes on a stage — but I've got my fingers crossed for a Spring Awakening style rock musical. Perhaps the Fifty Shades musical soundtrack will be the next Hamilton? Stranger things have happened...