A Student Was Crowned Homecoming Queen — Then Won The School's Football Game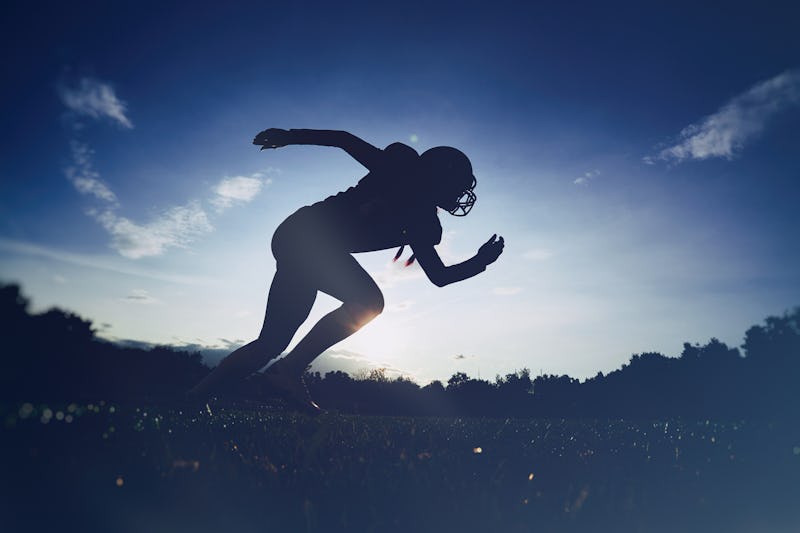 Fotolia
Imagine being super cool in high school. Difficult, right? Well, it's not so hard for high school senior Kaylee Foster, who was named homecoming queen and won her high school football game on the same day. The student from Ocean Springs, Mississippi wore both a tiara and football helmet, and became the talk of her town, then the talk of the country. What did you do in high school?
Foster was named homecoming queen during afternoon of Friday, Sept. 7, according to The Washington Post. Then, after taking photos in a gown with a big tiara on her head and bouquet of flowers in her arms, she went off to the locker room, got ready, and ended up kicking the extra point that won the Ocean Springs Greyhounds the game.
"I really don't have any words," Foster said after the game, according to Gulf Live. "This has just been so wonderful. I love football and I love Ocean Springs." She also said she was more surprised with one of her big wins of the day than the other. "I was pretty sure I wasn't going to be homecoming queen, but I was pretty sure I was going to make that kick."
The game had been a tense one. After regulation, Ocean Springs tied George County 6-6; Foster had kicked two field goals. During overtime George County scored a touchdown, but missed their extra point. Then, when Ocean Springs finally got a touchdown, Foster successfully kicked the extra point that won the game 13-12.
In a video taken of the kick, you can hear the crowd go wild and see the team and cheerleaders rush the field. Foster told Biloxi's WLOX, "Jack King, the holder, he like looks at me and like 'It's OK, Kaylee. Just kick it like you always do. It's OK.' And the next thing I know, everyone is like right there. Just a nice group hug."
According to WLOX, Foster has been playing football for six years. She also plays soccer and is a runner. It's pretty rare for a girl to be on a boy's football team, but not unheard of. As of the 2015-2016 school year, there were around 2,000 high school girls playing football, as compared to over 1 million boys, according to Business Insider. As reported by ESPN, many girls who play high school football are kickers, meaning they are far less likely to be tackled. Foster told WLOX, her team has always been welcoming. "They don't, like, treat me any differently other than I don't go into the locker room," she said. "I love the guys. That sounds really weird. But I love the relationships that I've made with them. I don't have brothers. I just have my one sister. But being around them, it gives me a bunch of brothers."
Foster's coach questioned whether a situation like hers has ever happened before, and the answer is yes. In 2011, Brianna Amat was named homecoming queen on the same night she won her team's game by kicking the winning field goal, according to ESPN. There have also been other football players/homecoming queens who got media attention, but didn't win a game on the exact same day they received the school's honor — not that they are any less impressive!
While, of course, girls and women can have any combination of interests and hobbies that they want, it can sometimes be hard, especially for kids and teens, to feel like that's really the case. That's why stories like Foster's make such an impact. According to Gulf Live, Foster was told after the game that a 9-year-old girl said, "That's the kind of girl I want to be." In response, Foster told the news source, "Oh my goodness. I love that. I think that is so special. I hope she really does decide to play football, because it's been wonderful and taught me so much. I really appreciate that."