'Left Hand Of Darkness' Is Coming To TV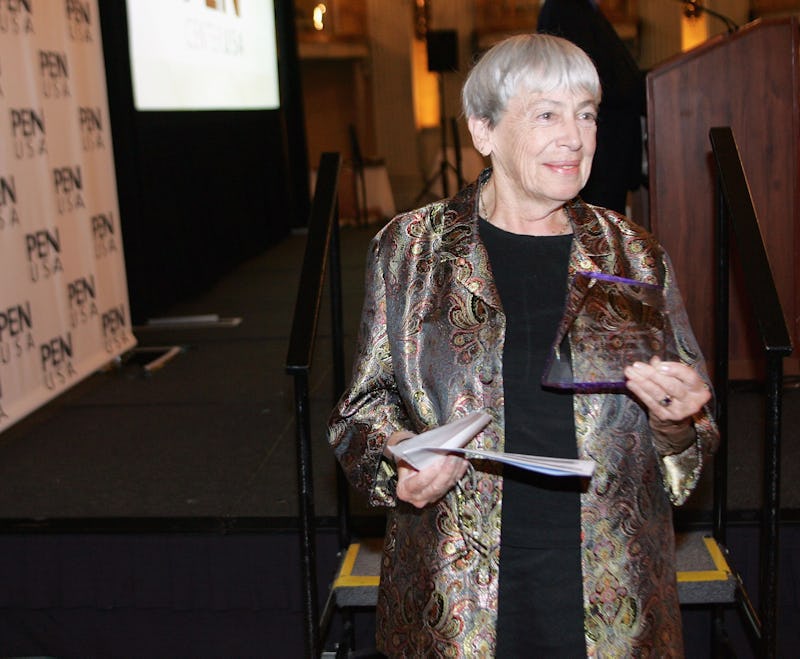 Michael Buckner/Getty Images Entertainment/Getty Images
If TV shows that combine science fiction with an exploration of gender fluidity, then you'll be psyched to hear that Ursula K. Le Guin's The Left Hand of Darkness is coming to TV.
The 1969 novel is one of the most beloved sci-fi stories of all time, and now fans will get the chance to fall in love with it all over again on the silver screen. And Le Guin will serve as a consulting producer on the project, so we can rest easy that the series will stay true to everything we loved so much about Le Guin's original book.
The Left Hand of Darkness is widely considered one of the earliest and best works of feminist science fiction, so it's super exciting to see this project reaching a whole new audience. The Hulu adaptation of another classic feminist novel, The Handmaid's Tale, is proving incredible successful — so it seems likely that the same audience will tune in for the Left Hand of Darkness TV series the second it hits our screens.
In case you've somehow missed out on reading this novel so far, I'll give you a quick recap. Left Hand of Darkness is about a man named Genly Ai who is sent to the planet Gethen in order to convince its inhabitants to join a confederation of planets — but when he arrives, he struggles to fit into the Gethenian culture. Individuals on Gethen are ambisexual with no fixed gender identity, and the novel explores the huge effect this has on the rest of their culture.
There's no news yet on when the TV adaptation of Left Hand of Darkness will appear, or on which channel — but you can guarantee I'll be refreshing my news feed non-stop until I find out.