Attention '90s Kids: This Nintendo x LeSportsac Collab Is Everything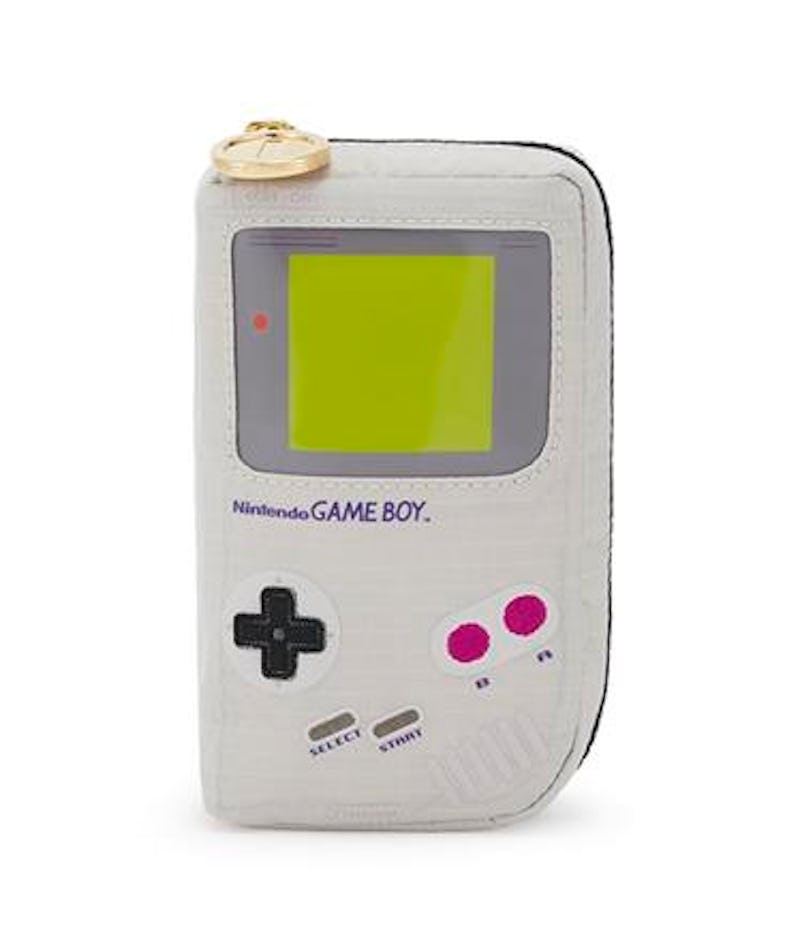 LeSportsac
Nothing pulls on the heart strings quite like nostalgia, and when it comes to that sentimental feeling, fashion always has a way of finding it. The LeSportsac x Nintendo collaboration is the ultimate line of nostalgia, reminding fans of Nintendo how amazing their systems were, are, and will continue to be.
This playful collection was first announced in late June, when LeSportsac posted a photo on their Instagram of the Nintendo Gameboy-inspired pouch. For their fall collection, LeSportsac released a giveaway, where one lucky fan would win the pouch before the launch. And of course, it caused quite the stir.
Now, the collaboration has launched, so you can get your hands on all of the fun pouches, totes, and fanny packs that you want. If you've always been a tech lover, this is a dream come true.
This past weekend, on Aug. 23 and 24, the Nintendo x LeSportsac collaboration was launched in Santa Monica Place at the LeSportsac store. Those who purchased a piece from the collection got custom nail art by a celebrity nail artist and enjoyed bites and drinks.
And now, the collection is available to shop for everyone else online. One look at the quirky prints on the bags and pouches, and you'll be tempted to buy it all.
Cube Cosmetic, $40, lesportsac.com
Pretty cute, right?
Coin Charm, $35, lesportsac.com
If you grew up in the '90s, you've played, or at least seen, a Nintendo system, whether it's a gameboy or N64. You've gotten Mario to rescue Princess Peach (an antiquated challenge), throw Bowser into the fire, and probably screamed some obscenities during a rather tense game of Mario Kart. Or, you've challenged your friends to a game of Super Smash.
Voyager Backpack, $145, lesportsac.com
A backpack with a wild print.
Double Zip Belt Bag, $65, lesportsac.com
A fanny pack has never been so popular than right now.
In the LeSportsac x Nintendo collaboration, you'll find items with memorable Nintendo images on them. Like the question mark box, cute-eyed stars, friendly flowers, angry mushrooms, and shiny coins included. When you're going back to school, wouldn't you want these fun items with you?
And, luckily, it's not just one type of bag this collaboration has in its line. You've got backpacks and pouches included, so you can rep Nintendo at any occasion.
According to the website, this collaboration "translates Mario's passion for worldwide travel to our brand's bestselling on-the-go styles." With these in tow, you can certainly transport into another world, Yoshi hopefully included.