This LeSportsac x Disney Collab Is Too Cute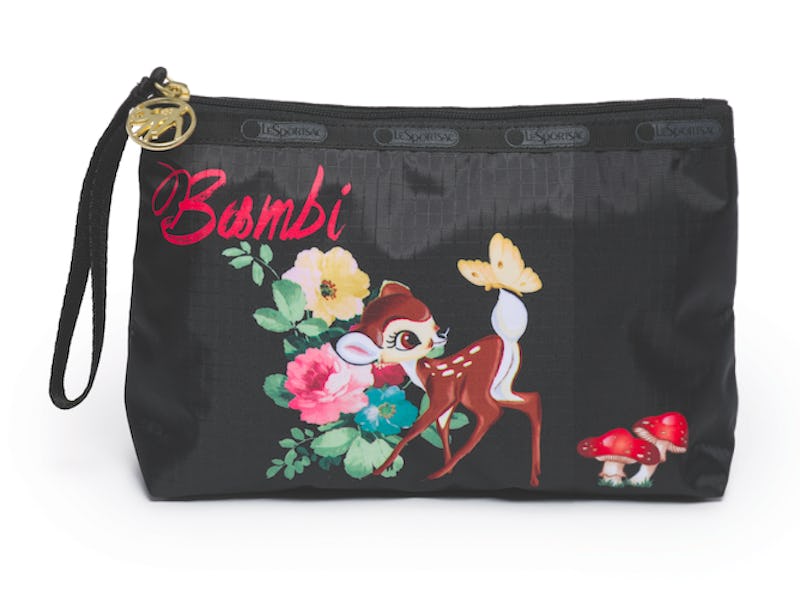 2017 marks the 75th anniversary of Bambi sucking our tear ducts dry. How best to celebrate the occasion? With a collection of LeSportsac bags inspired by the original artwork, of course — perfect for enthusiasts and masochists alike, showing lil Bambi and his friends having the time of his short, short life. Enter: LeSportsac's Spring 2017 Bambi collection. It contains all the products for your carrying needs, tissues not included.
The collection includes cosmetic cases, backpacks, duffles, totes and wristlets decorated with original, pencil-sketched illustrations and two vintage prints of Bambi, Thumper and Flower. Prices range from $28 to $144, with the LeSportsac x Disney Bambi Spring Collection launching this month. Availability-wise, look for the collection in LeSportsac boutiques worldwide and online.
Composed of LeSportsac's trademark nylon, the pieces translate the movie's gorgeously intricate illustrations to the everyday, brightening up the mundane with cheerfully poppy scenes. The pairing is especially well-suited for the brand's spring collection, making the most of the movie's lush forest scenes — flora is abundant, and the mesh of hand-drawn illustrations with LeSportsac's print finesse creates a collection of interesting, Mary Katzantrou-from-a-distance type patterns.
A cavalcade of pink gives the scene a Where's Waldo feel, but the chicness is obvious.
The brand's spacious tote could fit a small deer, no problem.
This authentically rendered, painterly scene from the classic shows Bambi playing among beautiful flowers (so naive. So innocent).
Look at the joy.
Baby animals: too precious for this world — but not too precious for your pencil case.
Images: Courtesy of Brand