A New 'Me Before You' Novel Is Coming!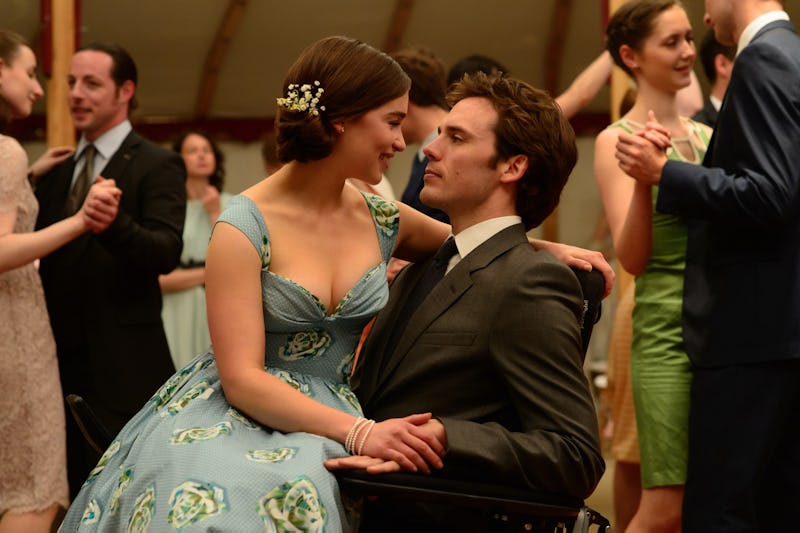 Get ready for more Louisa Clark, Me Before You fans.
If you're anything like me, you fell unexpectedly head over heels in love with Me Before You. Published in 2012, the book was suddenly everywhere, being buzzed about from readers of adult contemporary, romance and everything in between. The sweet (and controversial) story of caregiver Louisa Clark and Will Traynor, quadriplegic after a traffic accident, touched the hearts of millions and started conversations about love and loss and choosing your own ending.
So when the follow-up, After You, was published in 2015, readers were ecstatic for the chance to get another glimpse at the characters they had come to love so dearly. Of course, as with any sequel, there were those who loved it and those who didn't. But, Jojo Moyes is definitely not afraid to make things messy, and after some shocking revelations and soul searching, Louisa was on her way to New York City for a new job, and a new life.
But, if you were of the camp that was left reeling after the cliffhanger in After You, and feeling desperate for more, you're in luck. Moyes is set to publish her third book in the series in Spring 2018, which will follow quintessential English girl Louisa as she moves across the pond, and finds herself torn between her old life and the new.
Jojo Moyes said, "I always knew that once I committed to write the sequel to Me Before You, I would also write a third book; I saw it quite clearly as a trilogy. Revisiting Lou has been a joy, as I push her into a completely new country, a brand new world, and a house full of secrets. With her usual blend of humor and emotion she has to ask herself some pretty fundamental questions - not least, which side of the Atlantic does she really belong? I hope readers enjoy this new adventure as much as I've enjoyed writing it."
Me Before You and After You Boxset, $19, Amazon
It sounds like Louisa still hasn't got it quite figured out (which is pretty #relatable, honestly) and it can be refreshing to see a character still struggling to find their place after grief and loss and their first great love. And, hey, with any luck we'll get a couple more movies out of the deal. Because who doesn't need a good theater cry every now and again?