Sheila E.'s Statement On The Prince Hologram At The 2018 Super Bowl Halftime Show Will Make Fans So Relieved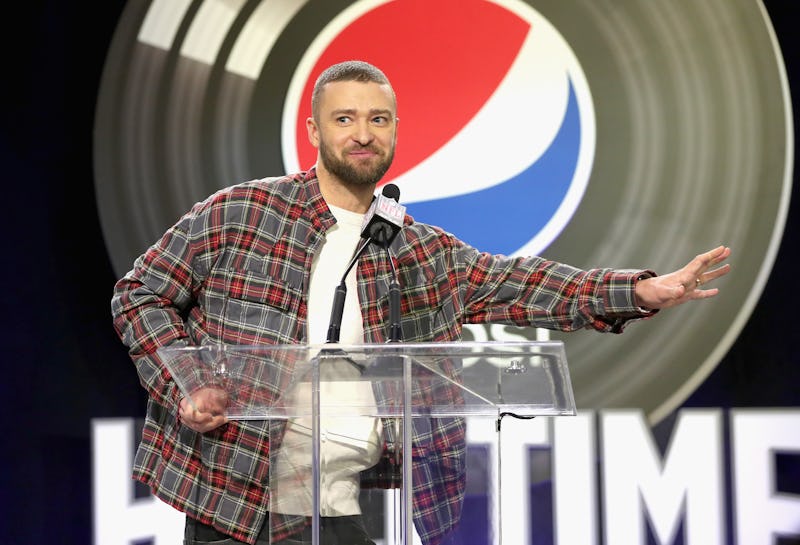 Christopher Polk/Getty Images Entertainment/Getty Images
For more than 20 years, the Super Bowl halftime show has drawn the eyes of millions. It helps that people don't even have to watch football to enjoy tuning in for the performances. This year's is gearing up to be no different, though the Feb. 3 rumors of a Prince hologram joining Justin Timberlake on stage threatened to cast a pall over the show. Fortunately, that is not the case: A Prince hologram will not perform at the 2018 Super Bowl Halftime Show with Justin Timberlake, according to a tweet by Prince's longtime drummer Sheila E. Bustle has reached out to reps for Prince and Timberlake for additional comment, but has not yet received a response.
When TMZ reignited rumor of the Prince hologram appearing at the halftime showon Saturday, Sheila E. joined in the many of dismayed Prince fans on Twitter. She tweeted: "Prince told me don't ever let anyone do a hologram of me. Not cool if this happens!"Fans on Twitter were quick to express their disbelief and distaste for the idea, quoting an interview where the Purple One himself once referred to posthumous performances as "demonic." Sheila E., a musician and general icon, is more than just a fan; she was close to Prince since the early-mid '80s. They toured together, collaborated on music, and were engaged at one point in time. It was only a matter of time before she got fans final confirmation regarding this rumor.
Fortunately later on Saturday, Sheila E. tweeted that she reportedly spoke with Timberlake and he reportedly confirmed to her that there will be no Prince hologram at the 2018 Super Bowl halftime show.
She's not the only one mightily relieved by this news. Fans are also super relieved that the Purple one will not be a hologram.
Representatives from Prince's estate eventually joined in, posting a simple "No" emoji accompanied by the words "Prince hologram." When a Twitter follower asked if that meant they didn't authorize the idea or they were confirming one would not happen, the account replied "Both."
The general consensus online was that no one wanted the Prince hologram to happen, as Prince himself would not have wanted it or approved of it. He clearly expressed his distaste for hologram performers in a 1998 interview. If he had clearly expressed his wishes to longtime friend Sheila E. before he passed away in April 2016, who would have the right to disobey Prince's estate? As in, literally, whose call would that be to make? As the news spread, Prince fans took to Twitter to complain, articulating every potential issue with a hologram halftime performance in the process.
Many questioned if Prince's estate make money from this, or if the show would appear to be Justin Timberlake profiting off of an artist of color's work at the Super Bowl for a second time (remember Janet Jackson?).
The bulk of fans simply posted the Prince quote about reanimated performers.
One pointed out how nebulous it would be.
It wasn't until late on Saturday night that Sheila E. revealed she had been able to speak with Timberlake herself, and assured fans that the pop star was completely respectful. There will not be a Prince hologram present for the Justin Timberlake 2018 Super Bowl halftime show.
Why would a Prince hologram be considered for the 2018 Super Bowl? Well, Prince was born and raised in Minnesota, and kept his estate and recording studio Paisley Park there. This year's Super Bowl will be held at the Vikings stadium in Minnesota. It marks 11 years since Prince's legendary halftime performance.
Mercifully, it does look like a hologram Prince performance is off the table. Fans can go back to having a Justin Timberlake halftime show without worry and rooting for your favorite football team.