How To Enter Daniel Handler's Poetry Competition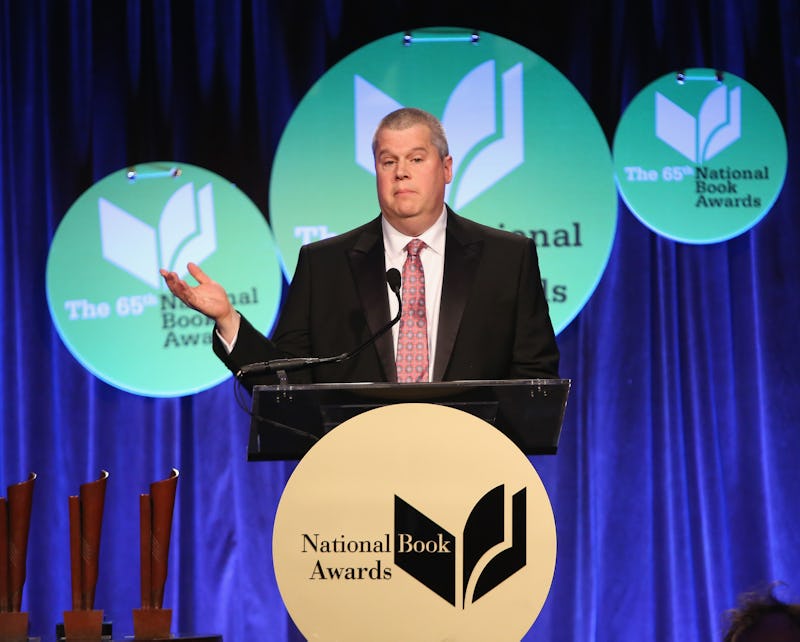 Robin Marchant/Getty Images Entertainment/Getty Images
Calling all poets who need a little extra cash! Daniel Handler's Per Diem Press is accepting submissions for a $1,000 prize. In a Dec. 15 Facebook post, the author, best known for creating A Series of Unfortunate Events and All the Wrong Questions, says his new micropress plans to release one poetry chapbook early next year, "hopefully designed by the noted illustrator Lisa Brown," his wife. The poet published by Per Diem will receive $1,000 plus copies of the chapbook, with the remaining copies given to Handler's book club and sold on his book tour for his forthcoming novel, The Dirty Parts.
Per Diem Press is new. Like, new new. Handler funded his publishing venture using his daily stipend from the Vancouver set of Netflix's A Series of Unfortunate Events. To Handler, starting a poetry micropress seemed like the best use of the money:
Every day I am there, I am given a small handful of American dollars — a "per diem" designed to cover my expenses. I don't seem to have any expenses — I'm on the set all day long — and in Canada, this American cash seems particularly silly, so it's remained unspent.
"Poets of every stripe" are welcome to submit roughly 80 pages of their previously unpublished poetry to the address below by Feb. 28, 2017. Rights to all of the material will be retained by the writer, and, following the publication of the chapbook, Per Diem Press "will go on an extended hiatus until such time as the proprietor receives a substantial amount of money for no good reason."
Submissions should be mailed to: Per Diem Press, 912 Cole Street #331, San Francisco California 94117. There is no reading fee.