Police Are Responding To A Shooting At A Pittsburgh Synagogue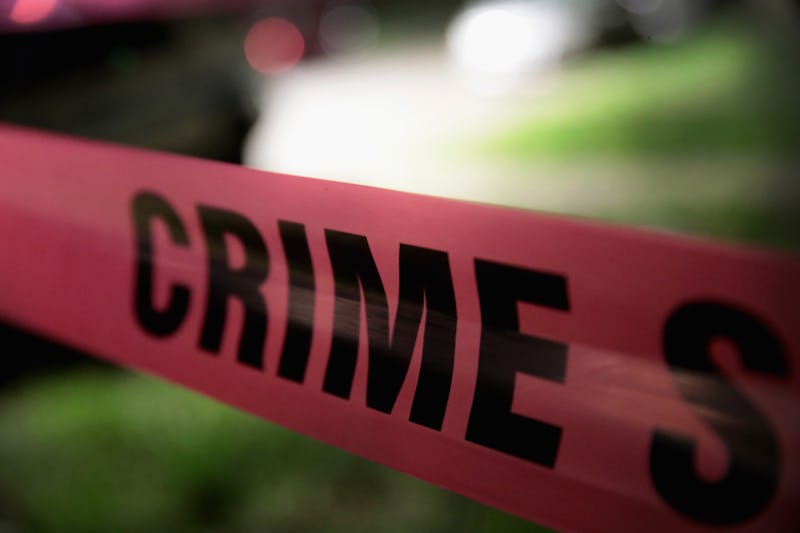 Scott Olson/Getty Images News/Getty Images
Authorities responded Saturday to reports of an active shooter at a Pittsburgh synagogue in Pennsylvania. A suspect was reported by police to be in custody following a shooting with multiple casualties the Tree of Life Synagogue in the city's Squirrel Hill neighborhood.
"The suspect in the shooting is in custody. We have multiple casualties inside the synagogue. We have three officers shot," Chris Togneri Police spokesman told reporters. "At this time we have no more information because we are still clearing the building and trying to figure out if the situation is safe, if there are anymore threats inside the building."
It remains unclear exactly how many people may have been injured or killed in Saturday's shooting. According to a schedule of worship services posted to the synagogue's website, a morning Shabbat service was being held at the time of the shooting, although it is unclear how many congregants may have been in attendance Saturday. The Tree of Life's website notes that the synagogue's main sanctuary can fit 1,250 guests.
Police have warned residents to avoid the area as the situation continues to unfold. "A short time ago we were dispatched to active gunfire at the Tree of Life Synagogue in Squirrel Hill," Pittsburgh Police Commander Jason Lando told reporters. "Right now, we have multiple casualties and we're working the situation. It is imperative that the neighbors in the community surrounding the Tree of Life synagogue stay in their houses and shelter in place."
"Do not come out of your home right now," Lando stressed to residents. "It is not safe."
President Donald Trump echoed authorities' request that residents avoid the area and shelter in place when responding to news of the incident on Twitter. "Watching the events unfolding in Pittsburgh, Pennsylvania," Trump tweeted Saturday. "People in Squirrel Hill area should remain sheltered. Looks like multiple fatalities. Beware of active shooter. God Bless All!"
Later in the day, the president took to Twitter again to say the situation in Pittsburgh appeared to be worse than he'd initially thought. "Events in Pittsburgh are far more devastating than originally thought," he tweeted. "Spoke with Mayor and Governor to inform them that the Federal Government has been, and will be, with them all the way."
In a tweet of his own, Pittsburgh Gov. Tom Wolf called the incident "a serious situation" and asked people to "keep the congregants and law enforcement in your prayers."
"These senseless acts of violence are not who we are as Americans," Wolf later said in a statement. "Dangerous weapons are putting our citizens in harm's way. And in the aftermath of this tragedy, we must come together and take action to prevent these tragedies in the future. We cannot accept this violence as normal."
According to NBC News, Pittsburgh's Squirrel Hill is considered to be both "a historic Jewish enclave" and a "center for Jewish life" in the city. A Brandeis University study of the Greater Pittsburgh area's Jewish community reportedly found that more than one-quarter of the area's Jewish community lived in Squirrel Hill.