A Timeline of Florence Pugh & Zach Braff's 'Controversial' Coupling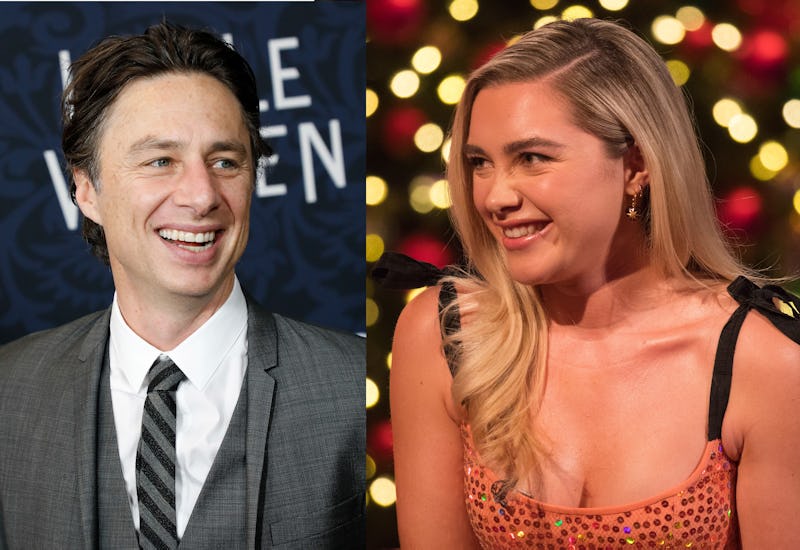 Taylor Hill/WireImage/Getty Images, David Parry - PA Images/PA Images/Getty Images
2020 will be remembered as the year Florence Pugh became a superstar. After a string of hit roles in 2019 — which included turns in Midsommar and Little Women — she was no longer considered a rising star, but a movie star in her own right. And in the early days of 2020, Pugh was nominated for her first-ever Oscar, appeared on the cover of Vogue, and hit the late night circuit. But with her newfound attention also came criticism of her relationship. Pugh is dating former Scrubs star Zach Braff — and the Internet is not here for it.
The main issue for fans is that Braff, 44, and Pugh, recently 24, have a 21-year age gap between them. But despite the two decade difference, Pugh and Braff have been steadily seeing each other since spring 2019.
For those who need to know the exact details and dates — and want to form their own thoughts on their romance — here's a timeline of Florence Pugh and Zach Braff's relationship.