14 Nonfiction Books To Read In February About Race, Mental Illness, Gun Violence & More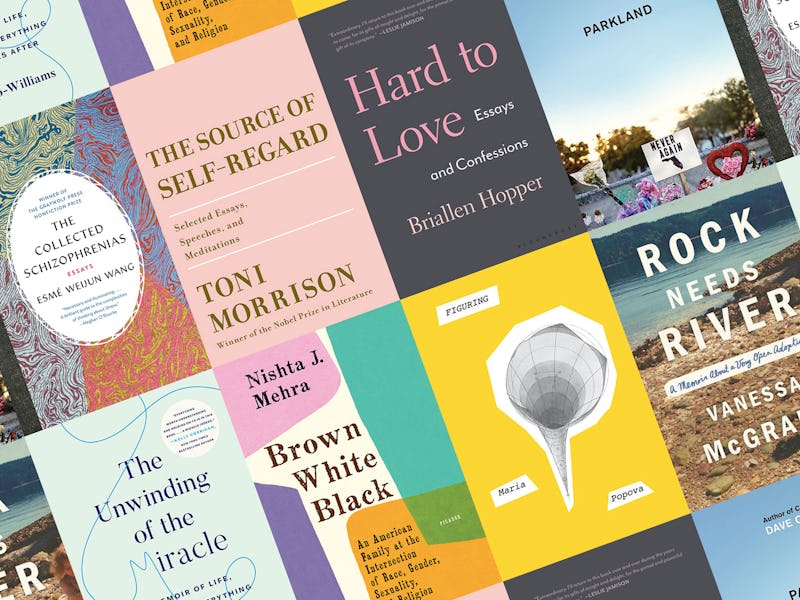 When you're a book-lover, there is always something to look forward to. New books are coming out all the time, and you get to read them, you lucky thing, you. As we head into February, rest assured that the month's nonfiction new releases are worthy of excitement; this list should offer all the proof you need.
February is bringing a host of solid nonfiction books. There is work from the great American writer Toni Morrison, best-selling author and journalist Dave Cullen, and a variety of others skilled with the pen (or computer, as the case may be). You can count on stirring memoirs, rich essay collections, and enlightening explorations of important and intriguing topics.
Remember: It's not too late to set a reading goal for the year. If you haven't yet, these upcoming titles may inspire you to get to it. Meanwhile, if you're already working on one, they can definitely help you reach your magic number. Whatever the case, read to your heart's content and keep looking for books that spark joy.
Below, you'll find 14 nonfiction books, all coming out in February, that you may want to read ASAP. Make sure to mark your calendar!