'West Wing' Star Dulé Hill Says A Reboot Should Happen Now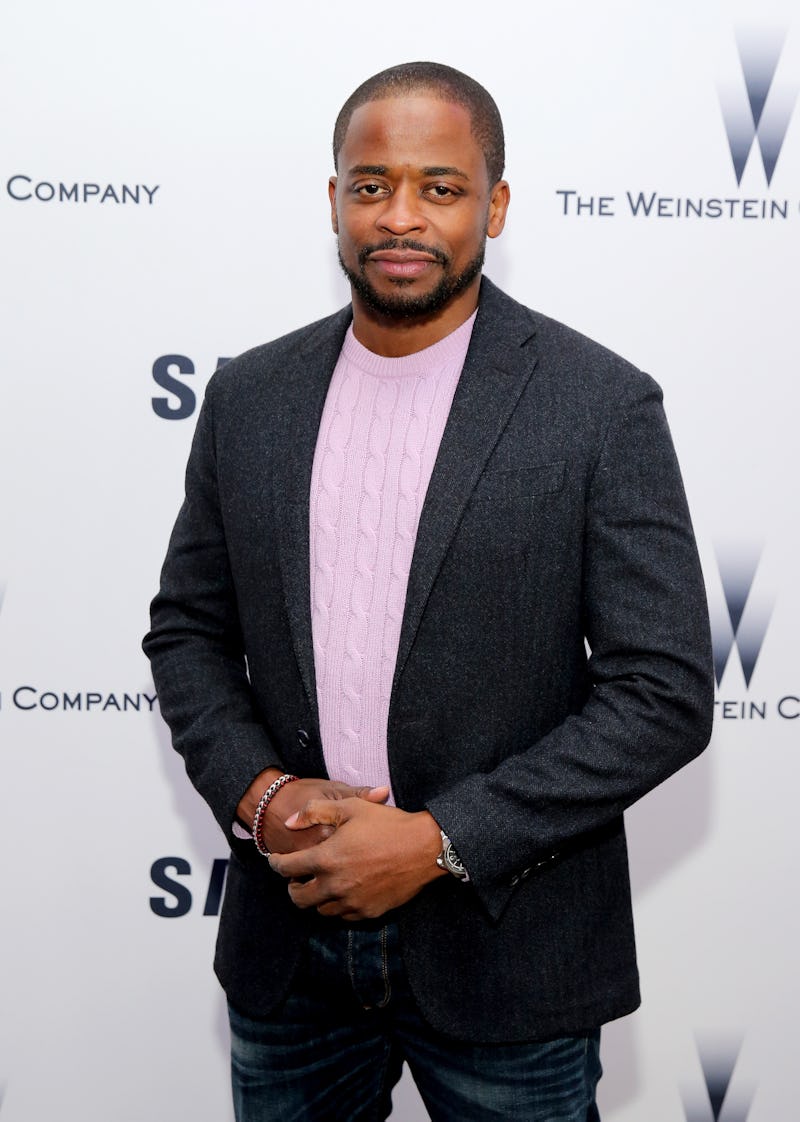 Neilson Barnard/Getty Images Entertainment/Getty Images
In a time of political chaos it's safe to say some people are yearning for an escape similar to what was portrayed on The West Wing. The political drama, which ran mostly during Bush's presidency (and has been off the air since 2006), has recently resurfaced in the news cycle for predicting some of the real-life events that have unfolded since the 2016 election. Dulé Hill, who played Charlie Young, special assistant to President Bartlet (Martin Sheen) on the fan-favorite NBC show, is not only game for a reboot of the series, but says it's the opportune time for it.
Hill has been pretty vocal about President Trump on social media, and recognizes that life is starting to imitate art in a handful of ways (from financial conflict of interest, to the media rollup, and talk of moving White House press corps). "I think now, especially, would be a great time to have [The West Wing] voice out there," the 41-year-old Sleight actor tells me over the phone. "It was interesting when the show was out there that it made reachable some of the things that are going on in the world," he says. The show, which covered a plethora of real-life issues like hate crime, race, privacy, and terrorism, would certainly have a whole new set of material to get its hands on now.
"The world had evolved so much since then, it's probably even more complicated and more confusing," Hill says. "It would be great to have [West Wing] out there for at least a little while." But the question is: How would it make sense to bring the series back considering how the show left off? Hill says it's in the hands of show creator Aaron Sorkin.
"Aaron is one of the premiere writers of our time. If he could see a story that would make it fit and be interesting in terms of the whole extended family, then yeah, why not?" Hill says. "I can't say that I know what we would be doing because we're not all in the confined space anymore in the West Wing. At this point, we've all moved on. So how do we connect to each other?" Ball's in your court, Sorkin.
Allison Janney, who played Press Secretary-turned-Chief of Staff C.J. Cregg on the show, recently gave her input about a revival. "Everyone wants to, but really, how could we do that? We're all too old!" she told Variety in March. While she seemed to think a reboot would only really work with a new cast, she did agree with Hill in that it would be the perfect time for the series to return. "Those are the people you want working in Washington: People whose hearts are in the right place," she said.
I say fans should pull a Gilmore Girls and make this happen once and for all.