Why Abbi Jacobson's Newest Role Is Great News For Little Girls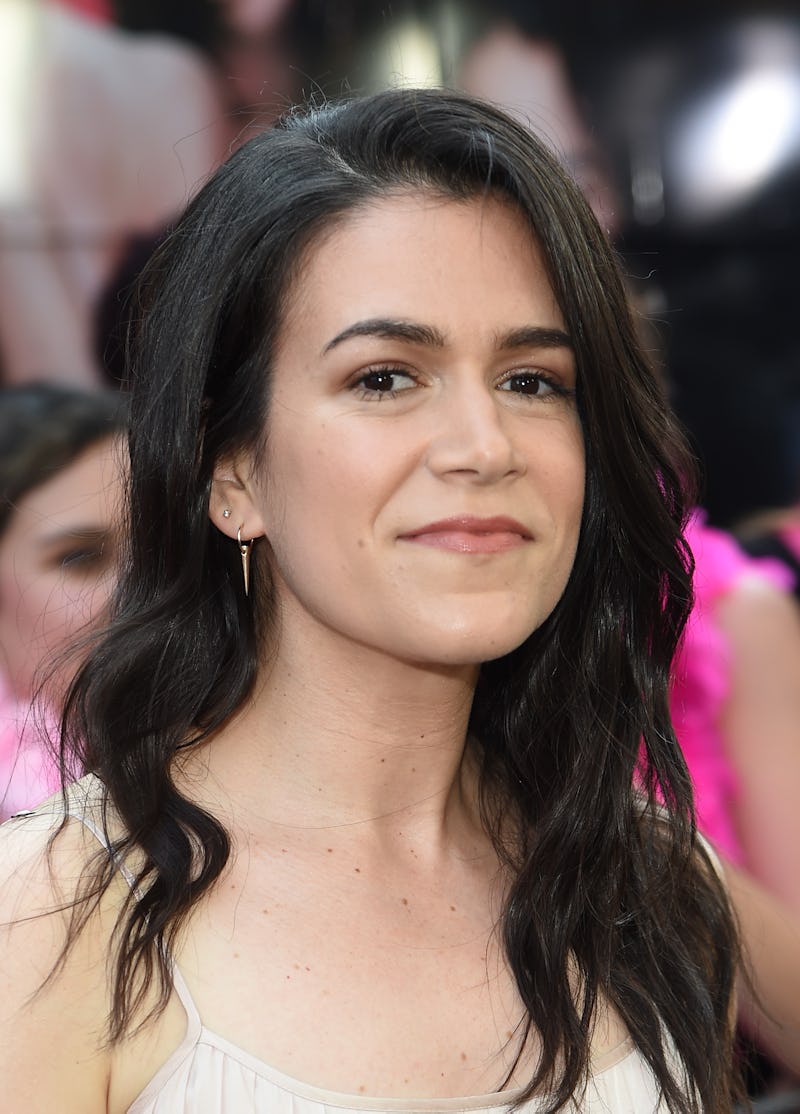 Jamie McCarthy/Getty Images Entertainment/Getty Images
Though she's taken on a handful of other roles, Abbi Jacobson is most often associated with Abbi Abrams, her beloved Broad City character. And this 20something New York brunette is relatable to many young women: She has talent and career goals, but she's often unsure how to go about achieving said goals. In essence, she's sometimes unsure of her worth, and is scared to ask for more. While this might be a situation so many women can relate to (thanks for of nothing, continuously crushing patriarchy), Abbi's not necessarily appropriate for say, young girls still in the process of growing up. Per Jacobson, younger girls need to see confident, able characters — everything her Broad City character is not.
Sitting down with the actor during the press day for her latest, The Lego Ninjago Movie, at The Legoland Hotel in Carlsbad, California, Jacobson says she was so excited to play Nya, a high school-aged secret ninja, in the Lego Movie franchise. Unlike Broad City's Abbi, Nya is one hundred percent confident — in her abilities as a student, a ninja, and a young woman.
"It's very important to show a girl that has those characteristics," Jacobson says. "It's something that I really appreciated and hope to see more, and do more, of."
In the film, out now, Nya is the "only girl in this group of [ninja] guys," according to Jacobson. And while the actor admits that perhaps part of the reason Nya is so tough is because she doesn't want to be underestimated by her male peers, she also says its simply who she is, full stop. And for young women and girls, seeing characters — even Lego ones — that exude confidence can have a huge impact.
As Clarissa Silva, a behavioral scientist and relationship blogger, explains: "For many young women, media plays a strong role in their development of self-identity and helps define the social meaning to their lives. Often mimicking and idolizing becomes forms of trials for what she wants to see in her future self. As she cognitively matures, she adjusts her idolization with some of her realities to create her self-identity."
So while Abbi Abrams is cathartic for adults, characters such as Nya are the female figures girls should be ingesting on screens and in media as they grow up. Life will inevitably throw insecurities and hardships our way (as Abbi can attest), so it's crucial that while young female minds are being shaped, positive attributes like mental strength, compassion, and a fortitude in one's own self are showcased to look up to and emulate.
Erika Martinez, a Psy.D. licensed psychologist in Miami, says there is a real danger to limiting the amount of confident, empowered female characters like Nya from mainstream media. "When girls see a particular female character repeatedly, it becomes acceptable. The flip side of the coin is that the other types of female characters they don't see tacitly implies that they aren't acceptable. What's not portrayed in the media also sends an equally strong message."
Nya is a fantastic character, but we need to see more girls and women — whether animated or live-action — like her in programs that are catered to a younger audience. But Martinez stresses that it takes more than characters with strength and confidence to communicate to girls what's meaningful. "It's important for girls to see that even strong female characters aren't exempt from moments of doubt and weakness. It's equally important for them to see weak characters display courage."
Speaking to the latter, Jacobson says that The Lego Ninjago Movie is, because of Nya's traits, likely a great movie for Abbi on Broad City to watch. "A big theme for [Abbi] is figuring out who she is and what she should be doing. she is really creative, but she can't muster up the inner confidence to actually make moves to be successful yet. She hasn't figured out how to own it."
Even in The Lego Ninjago Movie itself, Nya has her own female role model: A fabled female ninja who, to Nya, is the ultimate woman to idolize. Perhaps Broad City's Abbi wasn't lucky enough to have a confident role model to emulate growing up, but as these experts express, her personal and professional success in adulthood may have been a whole lot different if she had.