This Is What Actually Happens When You Accidentally Like A Picture On Instagram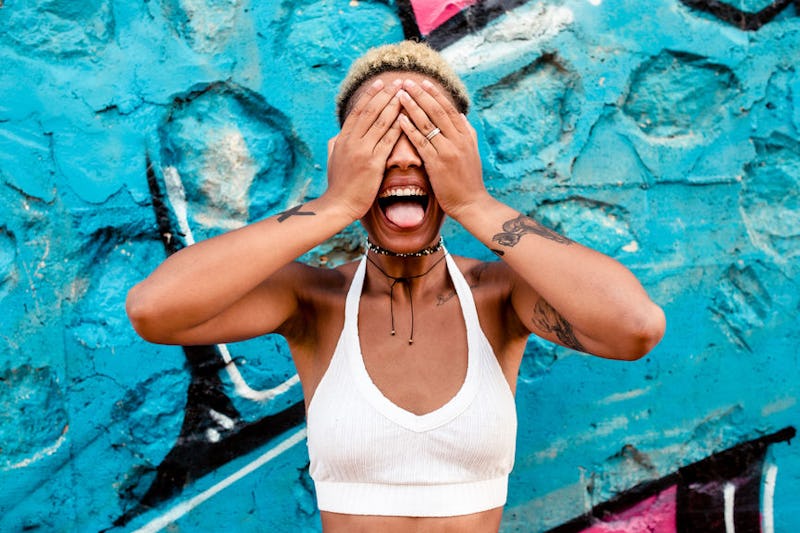 Lucas Ottone/Stocksy
Instagram stalking is both the best and the worst thing ever. It's completely addictive and IDGAF what you say, it happens to the best of us. Almost everyone tries to put their best foot forward on social media, because you want those stalkers to see that you are living your best life right? So I guess what we are seeing isn't real, is it? Real or not, I'll tell you something that is really real: accidentally liking a picture on Instagram.
Damn that double tap feature and damn those genius smartphone inventors for creating such touch sensitive phones. Any slight slip of those bloomin' sausage fingers and game over — you've liked a photo of your ex's new bae's mum's holiday in Crete. You're in panic mode. Should you deactivate your account? Move to a different continent? Nothing is off the table in that moment of sheer, unadulterated panic.
You know that feeling. I know you know that feeling. Its like that sinking, deep, gut wrenching type where your heart kinda falls out of your butt and you cant breathe for what seems like 20 minutes or so but is probably one to two seconds. The technical term is dying inside. But hey, let's not overreact — there's a way through your social media storm. Here are the seven stages of the accidental Insta-like and how to handle each one.