The Newest 'AHS: Apocalypse' Character Will Be Very Familiar To 'Murder House Fans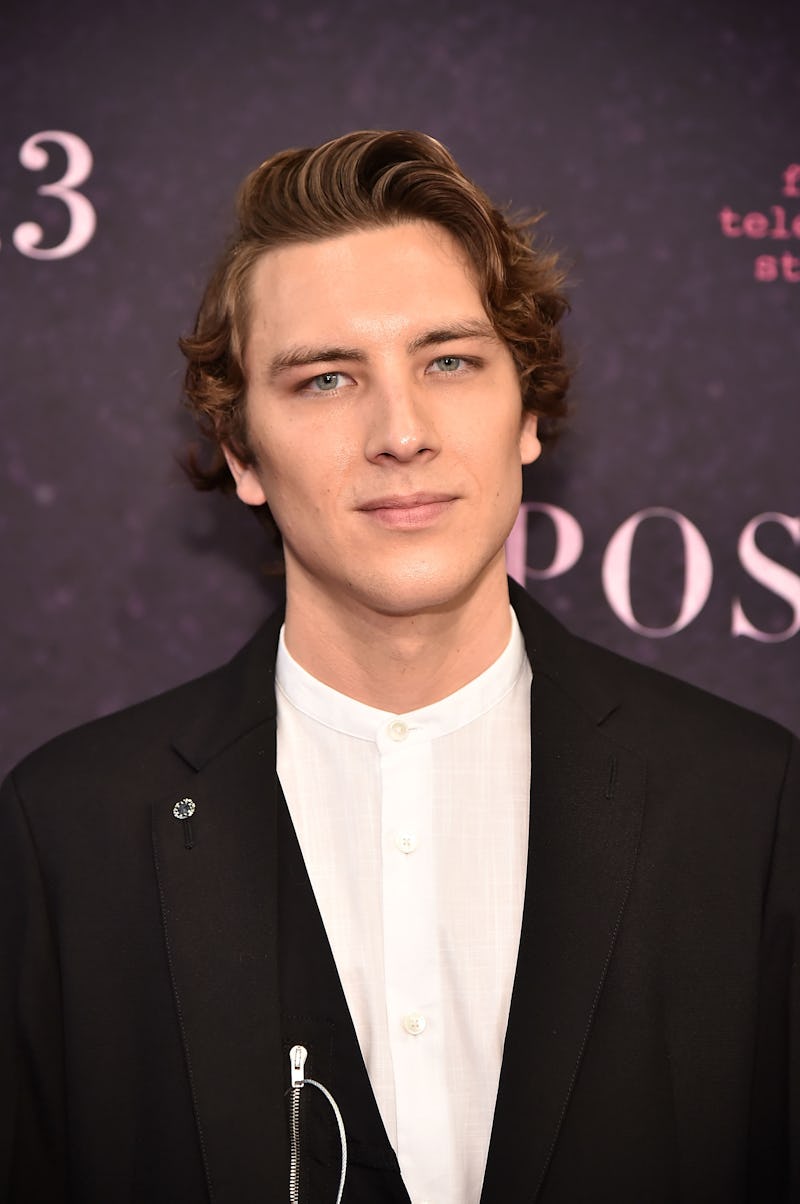 Theo Wargo/Getty Images Entertainment/Getty Images
American Horror Story's upcoming crossover season promises the return of plenty of beloved characters from AHS: Murder House (Season 1) and AHS: Coven (Season 3), and the show has cast a familiar character that might offer some clues about the story. It was announced on Thursday, July 26, that AHS: Apocalypse cast Cody Fern as Michael Langdon, the devil child from the show's first season. Executive producer Ryan Murphy announced the casting on Twitter, as reported by The Hollywood Reporter, and the news might hint at where Season 8 is headed.
"Excited to announce Cody Fern will be playing the role of Michael Langdon in American Horror Story: Apocalypse. Premieres September 12 on FX," Murphy tweeted, along with side by side photos of Michael as a child and Fern wearing eerily similar plaid shirts. Fern, who is known for his work on another Murphy series, The Assassination of Gianni Versace: American Crime Story, will play the adult son of Season 1 characters Connie Britton's Vivien Harmon and Tate Langdon — also known as Rubber Man — played by Evan Peters. In Murder House, Vivien gave birth to Michael after she was raped by Tate, and though he's just a baby, the child turned out to be the Antichrist.
In Season 1, Billie Dean Howard, a medium played by Sarah Paulson, predicted that Michael would bring about the end times, and after the child is left in his grandmother, Constance Langdon's (Jessica Lange) care, it is later revealed that he has murdered his nanny. Given the title of Season 8, it seems safe to assume that Michael will play a major part in whatever Apocalypse is coming.
So, what does that mean for Season 8 of American Horror Story? Well, for one thing, it makes the timeline a bit confusing. Fern is 30 years old, and given his age, it would appear that AHS: Apocalypse could be set nearly three decades after the events of Murder House. This is, of course, assuming Fern will actually play his age in the series. However, per THR, Murphy said in April that the show would be set just "18 months from today," which means the show will be set in November of 2019. Given that Murder House originally took place in 2011, the character of Michael should be 8-years-old in 2019, but if he's being played by a 30-year-old actor, then that throws a wrench in the timeline. Is he simply growing at a faster rate than normal humans? Or, does Season 8 occur over a long period of time? Fans probably won't find out until Apocalypse premieres in September.
We do know, however, that Season 8 is shaping up to be a who's who of the franchise. According to THR, Peters is set to return, but this time he'll be playing a hair dresser, and AHS newcomer Joan Collins will play his grandmother. And while there's no word yet on whether Britton or Lange will reprise their roles, AHS mainstays including Paulson are also confirmed, alongside alums Kathy Bates, Cheyenne Jackson, Billie Lourd, Billy Eichner, Adina Porter, and Leslie Grossman. Meanwhile, Emma Roberts teased her return to American Horror Story with a hilarious Instagram video in June, in which she recited her Coven character Madison Montgomery's famous catchphrase: "Surprise, bitch. Bet you thought you'd seen the last of me."
As for the storyline, specific plot details are scarce, but Murphy did recently reveal one especially interesting tidbit, telling Entertainment Weekly in June, "It's a season unlike anything we've done because there's a big hook to it. There's a huge thing that happens in episode five." Murphy didn't give away any more clues as to what the "huge thing" is, but it seems fair to assume that this new grown up Michael might have something to do with it.