Rival Airlines Are Trolling United And It's Amazing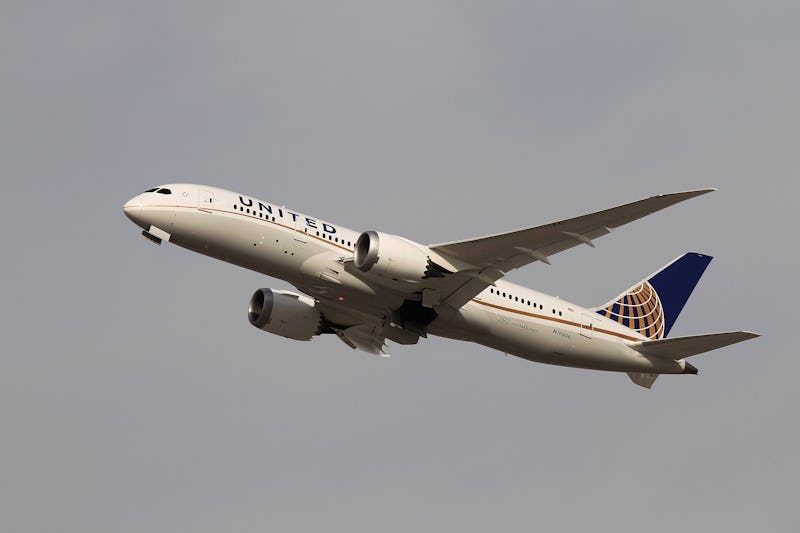 David McNew/Getty Images News/Getty Images
The United Airlines debacle this week has rapidly tanked the company's public reputation, and now, to add insult to injury, its competitors are piling on, too. Several rival companies so far have directly or indirectly dragged United for its role in one of the biggest PR crises of the year, and if this wasn't what the inventors of the Internet were imagining when they came up with it, they set their sights too low. Other airlines are trolling United on Twitter, and it's life-giving.
Just in case you haven't been on the Internet in the past three days, here's the story: 69-year-old Dr. David Dao was forcibly removed from an overbooked United flight between Chicago and Louisville, Kentucky Monday. Video emerged of Dao screaming and resisting law enforcement officers who were trying to pull the paying customer out of his seat. Dao was ultimately bloodied and dragged off the airplane. The company initially defended the decision to remove Dao from the plane, then its market cap dropped nearly $1 billion in less than 24 hours, and an apology was issued Tuesday.
Emirates Airlines went so far as to produce an entire commercial calling out United CEO Oscar Munoz for a comment he made last month the US Chamber of Commerce Aviation Summit. "Those airlines aren't airlines," Munoz said in March, referencing the government-owned Emirates, Etihad, and Qatar Airways. "They're international branding vehicles for their countries." Emirates then touted its TripAdvisor awards for Best Airline, Best Economy Class, and Best Business Class, which were serendipitously announced on Wednesday. The caption of the tweet coopted United's slogan while also ripping on Munoz one last time: "Fly the friendly skies with a real airline."
Turkish Airlines didn't even have to do their own trolling — Huffington Post founder Ariana Huffington did it for them. Huffington tweeted an article on Tuesday about a Turkish Airlines crew that helped deliver a baby mid-flight, and captioned the tweet: "Instead of involuntarily removing a passenger, Turkish Air assists in involuntary adding one." Turkish Airlines responded on their official Twitter account, thanking Huffington for sharing the article and saying "We just do our best with [heart emoji] for our guests' safety and comfort at all times."
Finally, Royal Jordanian also clapped back at United with a pun about their no smoking policy. "We are here to keep you #united," the company tweeted along with a picture of the no smoking symbol featured on airplanes. "Dragging is strictly prohibited."
Companies are obviously in competition, and this kind of social media messaging is probably little more than them trying to fill a vacuum in the market as consumers look for replacements for United. But either way, it's freaking hysterical.