Alcohol Causes 5% Of Deaths Globally, A New Study Says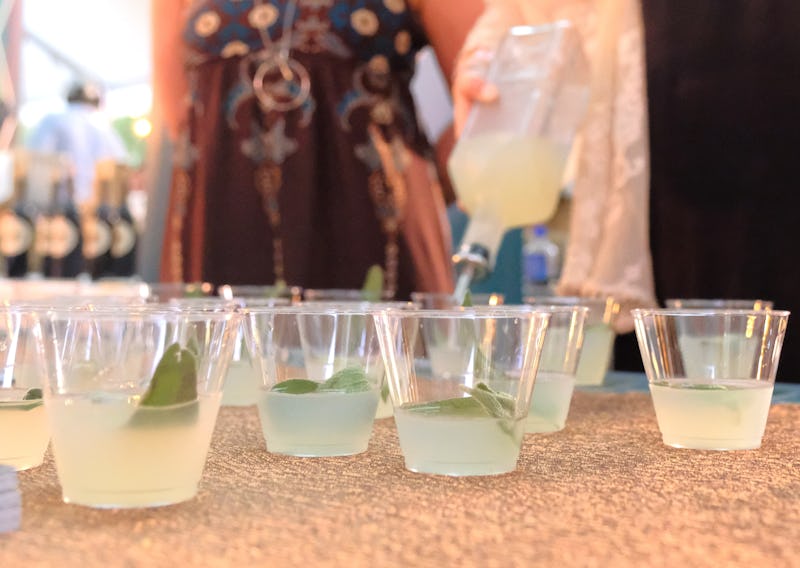 Jason Kempin/Getty Images Entertainment/Getty Images
New data from the World Health Organization (WHO) has revealed that alcohol causes 5 percent of deaths worldwide,The Guardian reports, and young people are the most widely affected. The WHO releases its global status report on alcohol and health every four years, says The Guardian, and the most recent data showed that young people experienced the highest rate of alcohol-related deaths. According to The Guardian, although alcohol was responsible for 7.2 percent of premature deaths overall, 13.5 percent of deaths among people in their 20s were linked to alcohol. Of all the alcohol-related deaths in 2016, 75 percent of them affected men, CNN reports.
Most of the alcohol-related deaths (29 percent) were caused by injuries, like car accidents or suicide, The Guardian reports. According to Gizmodo, other causes of alcohol-related deaths included in the report were digestive disorders (21 percent), cardiovascular disease (19 percent), infectious diseases, cancers, mental illness, and other disorders caused by alcohol intake.
Vladimir Poznyak, a WHO alcohol-control expert, told The Guardian that "the health burden of alcohol was unacceptably large" but that these latest figures likely underestimate what's really happening. "Alcohol use starts in many countries well before [age] 15," Poznyak told The Guardian, "so that is why we can say that our estimates are quite conservative because we don't count at all the impact of alcohol consumption on kids below 15."
This data comes on the heels of a Centers for Disease Control and Prevention (CDC) report that found drugs, alcohol, and suicide are causing a decline in life expectancy in the United States, BuzzFeed reports. According to the CDC report, says BuzzFeed, more Americans are dying from substance abuse, chronic liver disease, and suicide than in previous years. The data comes from the CDC's annual health of a nation report, which looks at U.S. health trends on illness, deaths, and life expectancy. According to BuzzFeed, between 2006 and 2016, deaths related to these causes increased substantially, with substance abuse-related deaths increasing by 72 percent and suicides increasing by 23 percent. In 2016, the death rate for chronic liver disease increased by 7.9 percent for men and 11.4 percent for women, BuzzFeed reports.
Globally, alcohol is consumed by an estimated 2.3 billion people, with 45 percent consuming it as liquor, 34 percent as beer, and 12 percent as wine, CNN reports. The researchers say these findings show a need for more government intervention to reduce the harm alcohol consumption does to public health.
"Unfortunately, the implementation of the most effective policy options is lagging behind the magnitude of the problems," Poznyak told The Guardian. "Governments need to do more to meet the global targets and to reduce the burden of alcohol on societies. This is clear, and this action is either absent or not sufficient in most of the countries of the world."
These statistics are sobering indeed, but they shine a light on a problem many might not have realized existed. While this data doesn't tell us why young people in the United States are turning to substances and suicide at such a high rate, it's important research on a little-understood subject.
If you or someone you know is seeking help for substance use, call the SAMHSA National Helpline at 1-800-662-HELP(4357).