Aldi's Brand New Makeup Line Lets You Overhaul Your Beauty Stash For Less Than £50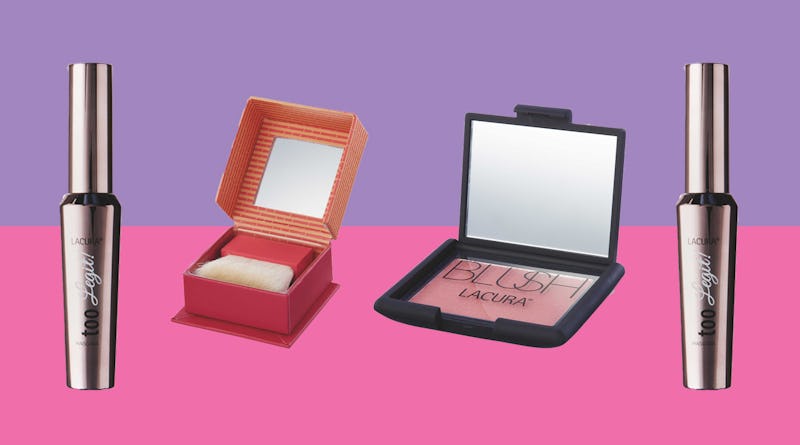 Aldi
In recent years, Aldi has taken over the beauty scene with its cheap-as-chips products that are often reminiscent of much more expensive brands. And now, the supermarket has done it again, providing fans with a pre-Christmas treat. Aldi's new beauty range includes six super affordable products and aims to give you everything you'll need for that everyday glow.
Named the Lacura collection, every single item is under £7. There's a primer, mascara, blush, bronzer, balm, and a contouring and highlighting kit. Aldi is currently listing the range as a Specialbuy which often means products are limited edition. Everything in the range has just become available online. If you prefer to shop in physical stores, you'll have to wait until Nov. 22 to see them on shelves.
If there's enough demand, there's always a chance that Aldi will restock. According to Glamour, the supermarket is bringing back two hyped products: the £5.99 Exfoliating Mud Mask and the £5.99 Illusion Touch 2 in 1 Foundation.
Reviews of the new range are mixed, leading many to believe that the saying, "You get what you pay for," really does have some truth. Saying that, replenishing your entire make-up bag for less than £50 is an attractive prospect to most. Perhaps it's best to give everything a try and save your pennies (or pounds) for the high-end items you really can't live without.