Serena Williams' Husband Flew Her To Italy Just Because She Was Craving Italian Food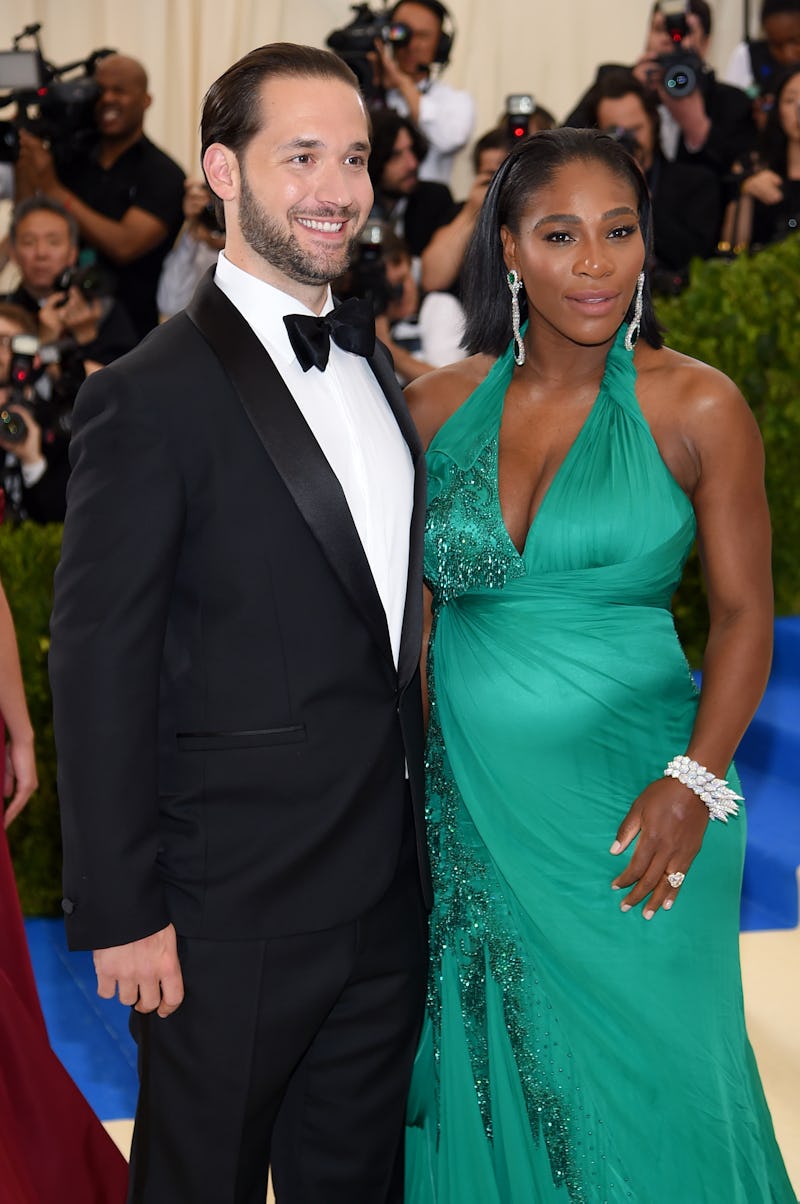 Dimitrios Kambouris/Getty Images Entertainment/Getty Images
If you were wondering how talented, successful, and powerful celebrity couples do dates, here you go. Apparently, Alexis Ohanian flew Serena Williams to Italy for the cutest reason ever. Next to a photo of the two in Venice, the Reddit co-founder wrote on July 21, "She wanted Italian for dinner, so…" So because the tennis player wanted Italian food, Ohanian took her to Italy? Is this real life? Oh, and if that isn't enough, Ohanian also tweeted a photo of Venice and captioned it: "She'd never been to Venice, so...." Are you jealous yet?
Their romance never ceases. They are major relationship goals. On July 19, Ohanian shared a gorgeous image of Italy on Instagram and simply wrote, "Magnifico." On July 21, next to a video of the beautiful Italian landscape of their hotel, L'Albereta Relais & Châteaux, Ohanian wrote, "Ciao. Grazie. Had a dozen new product ideas for @initialized thanks to a few days of pure unadulterated family relaxation time — especially the most elusive dad relaxation activity: the nap."
It seems like the entire family was in Italy for a week, per Williams' July 21 Instagram. Next to an amazing aerial video (how did they capture this?) of the tennis champ in their hotel room, she wrote, "Loving family time in beautiful Italy. What an insane room I stayed in. I got to look at stars from my bed at night!! This week has been a dream!"
On July 22, next to the same photo of Venice Ohanian shared on Twitter, he wrote on Instagram, "Venezia made a great first impression on the family. We'll certainly be back. But there's work to be done..."
In no surprise whatsoever, their Italian adventure turned out to be super romantic. Why wouldn't it be? Italy holds special memories for them, since Ohanian proposed to Williams in Rome. During their July visit, Ohanian made more grand romantic gestures for his wife. The professional athlete wanted to eat Italian, so he made it happen. She'd never seen Venice, so he made sure she experienced it. He is seriously a wonderful husband.
If all of that doesn't make you swoon, wait until you read this. A Twitter user commented about Williams wanting Italian food, "It's great. She needs all that for a career that is soo self sacrificing." To that, Ohanian replied, "1000000000000%."
Once again, Ohanian has proved himself to be the most supportive partner ever, and one who isn't afraid to splurge on Williams. For example, in February, Ohanian surprised Williams with four billboards as a welcome back to tennis after giving birth to their daughter. The billboards featured images of Williams and Olympia, all while praising her as an athlete and a mother.
"These just went up on alongside I-10 into Palm Springs," Ohanian's Instagram caption for photos of the billboards read. "@olympiaohanian & I wanted to welcome her back to tennis. Designed them myself, with some help from Jr. #GMOAT." The hashtag stands for, "Greatest Momma of all Time".
At the time, E! News reported the I-10 into Palm Springs would most likely be the way Williams would go on her way to the BNP Paribas Open, her first tournament since postpartum. According to E! News, Williams commented on Ohanian's Instagram of the billboards and wrote: "Literally am crying. This is so sweet. I love you."
Clearly, Ohanian is the best gift giver and will never stop going above and beyond for Williams. They also both continue to show they are meant to be. Olympia is so lucky to have parents who are not only happy together, but also head over heels in love.