All The Animals You Can Name After Your Ex This Valentine's Day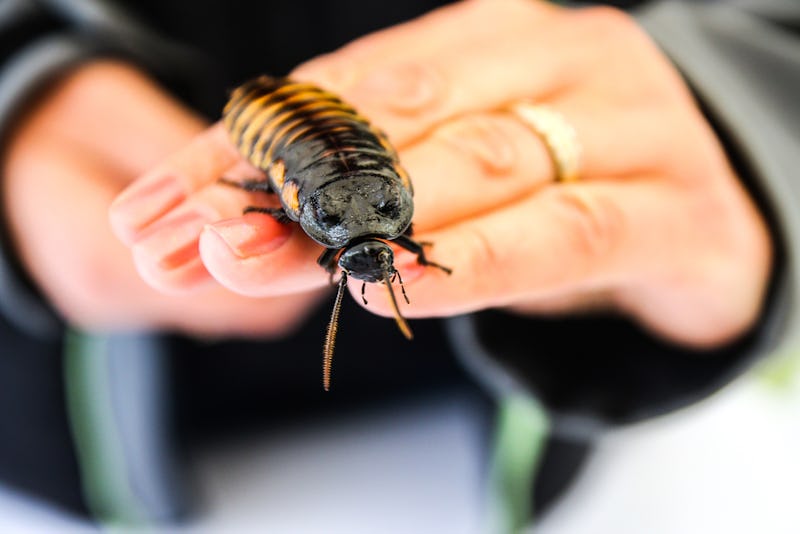 Rokas Tenys/Shutterstock
Everyone has different ways of getting over an ex. Some immediately re-download a dating app, some prefer to wallow, and some get some much-needed "me time" right after a breakup. But this Valentine's Day you can do something truly special and name a cockroach, a snake, or another nasty animal after a not-so-special someone.
When you're recently single, Valentine's Day can have an awful way of reminding you that you don't have anyone to split a heart-shaped lava cake for two with. But this Valentine's Day is a fantastic time to be newly single and fresh off a bad breakup, because a number of zoos around the world have started Valentine's Day specials allowing you to name animals and insects (ultimately another bigger animal's prey) after your ex.
Whether your partner ghosted you, cheated on you, or broke up with you over text, cementing an ex's roachy status is certainly one way to celebrating Valentine's Day this year. And, the money even goes to some great causes. Below are some of the Valentine's Day offerings across the country, whether you want to feed a salmon named after your ex to a brown bear or pay $2 and name a worm after them.