All The Pieces Our Fashion Editors Are Layering Into Their Outfits This Fall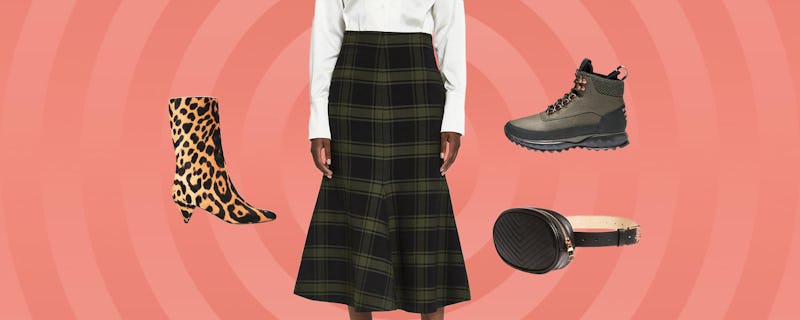 Now that we're fully in the midst of the fall season, we have no choice but to embrace the cooler temperatures, shorter days, and yes, even pumpkin spice. I admittedly have been feebly clinging on to the last summer straws for as long as I can but alas, the 40 degree mornings have kicked my begrudging face first into the fall. But the whole experience is kind of like getting into cold water: Once you're fully submerged, you realize, "Oh this isn't so bad!" And I am personally all about any excuse to switch up my wardrobe and find new pieces to accommodate the season.
Fall is definitely tricky, especially here on the East coast, because the weather seems stuck between seasons. One day it can feel like winter and the next you'd swear it was August again. This year, however, it seems like the weather is on a fast track towards winter so coats, boots, and sweaters are a must. Currently, I'm consumed with stocking my closet with "weather appropriate" pieces because it's not cute to freeze and definitely not cute to get sick. So, I asked some of Bustle Digital Group's fashion editors to share some of the pieces they like to add to their clothing rotation as soon as the temperatures drop.