All The Looks At The 2017 Tony Awards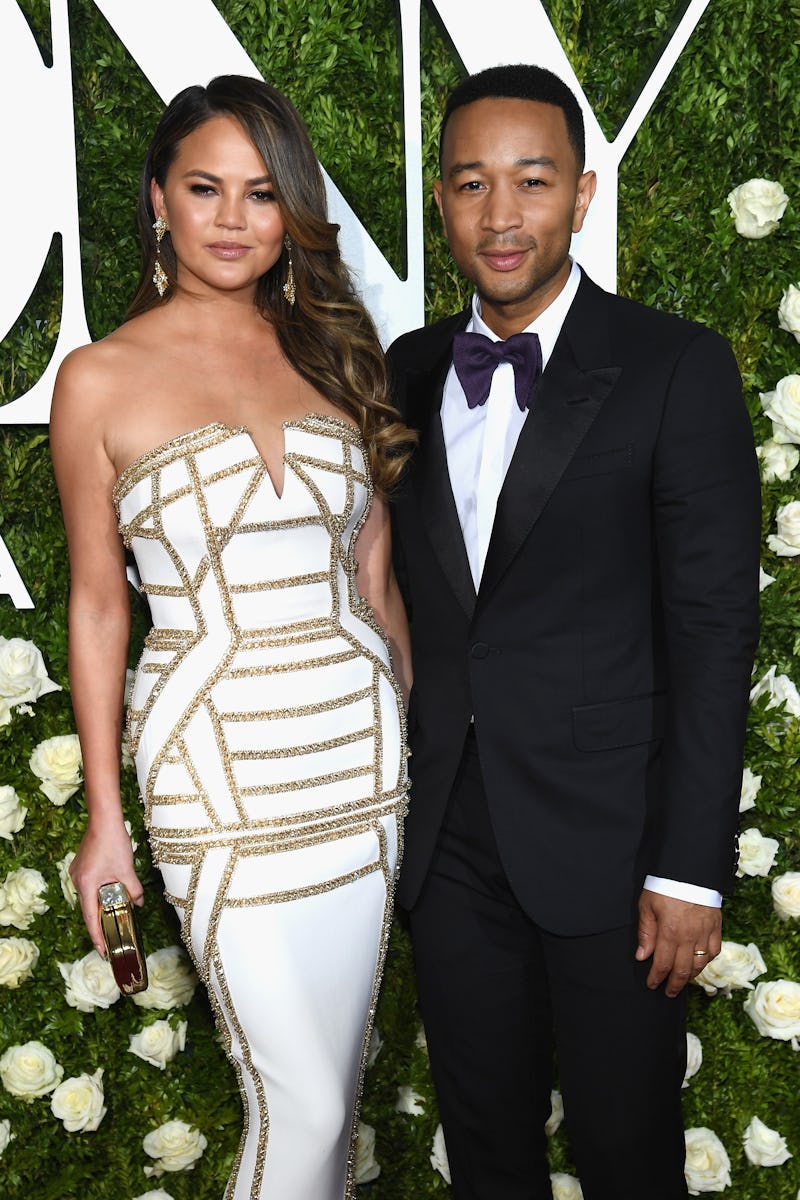 Dimitrios Kambouris/Getty Images Entertainment/Getty Images
It's an important day for drama geeks and theater enthusiasts everywhere. The 2017 Tony Awards is happening in New York City and this year, House of Cards' Kevin Spacey will hosting Broadway's biggest night. Even if you don't follow the latest musicals and shows, fashion fans can still appreciate the dazzling looks that will be worn by the nominees and guests walking the event's star-studded red carpet. From the brilliant Bette Midler (whose up for her first competitive award) to the always beautiful Sara Bareilles, I'm certain everyone will show up dressed to impress.
One of the most exciting parts about the Tony Awards, besides finding out who will walk away as the winner, is seeing your favorite actors and actresses dressed as themselves, expressing their own personality through fashion. You often are only able to see your favorite theater stars in character, on stage, wearing the same costume play after play. For this reason, stars go all out at the Tonys, dressed to the nines — and why shouldn't they? After countless, tireless nights performing, the Tony Awards is a chance for them to celebrate themselves and their craft, as well as have a little bit of fun while they're at it.
Without further ado, here are all of the fabulous and fun looks from the 2017 Tonys.
Jay Manuel
Jay Manuel in Tom Ford = perfection.
Erich Bergen
You can't go wrong with a timeless tuxedo.
Jordan Roth
Now that is a suit.
Eva Noblezada
I can't decide if I'm more obsessed with the intricate details of Noblezada's dress or her geometric gold earrings. Slay, Eva!
Courtney Reed
Reed looks like royalty in this pink, princess ballgown skirt.
Lea Salonga
Salonga is literally glowing, from head to toe.
Stephanie J. Block
The subtle cutout in the bust of Block's dress adds a sexy edge to a very classic gown.
Orfeh
Metallic glam is trending on the red carpet.
Keltie Knight
Knight is slaying the red carpet in this naked jumpsuit.
Cristina Ottaviano
I can't stop looking at the sparkly embellished flowers on this dress.
John Mulaney & Nick Kroll
Mulaney and Kroll looking extra sharp tonight.
Linda Cho
I'm getting sari vibes from this bright magenta dress. Gorge!
Taye Diggs & Amanza Smith
Calling it now — these two are the best dressed couple of the night.
Josh Groban
If you look closely, you can see that this is no ordinary suit, because Josh Groban is far from basic.
Christine Ebersole
Ebersole is absolutely breathtaking in this lavender ballgown.
Cobie Smulders
Smulders looks like a real life art piece in this beautiful Schiaparelli dress.
Josh Gad
Navy suits are all the rage on the Tonys red carpet tonight.
Jenn Colella
Emma Watson would totally approve of Jenn Colella's dress over pants ensemble.
Paloma Young
Young's plaid skirt is so on trend.
Kevin Spacey
The man of the hour, looking as sharp as ever.
Sarah Paulson
Sarah Paulson can do absolutely no wrong.
Mimi Lien
Lien looks like a dazzling goddess in this sparkly gold dress.
Chrissy Teigen & John Legend
The Teigen-Legends may not be Broadway stars, but they definitely look the part.
Condola Rashad
Yes to the detailing on this beautiful Andreas Kronthaler for Vivienne Westwood dress!
Olivia Wilde
Wilde wore a stunning red/pink eye to match her gown.
Sally Field
All hail Queen Sally Field.
Uma Thurman
You can never go wrong with an all black ensemble, especially if you're Uma Thurman.
Alek Wek
There's something so '90s about this entire look, and I'm living for every bit of it.
Rachel Bloom
Bloom looks radiant in this chic white suit.
Glenn Close
70 years young and still slaying.
Jenna Lyons
Lyons already had me with the snake-printed kimono, but won me over with that coral lip.
Candice Swanepoel
Could sheer and sparkly be the new naked dress? Swanepoel makes a convincing argument in this number.
Bette Midler
Bette Midler has never looked better.
Scarlett Johansson
Johansson paying homage to the '90s in this striped power suit.
Laura Linney
Linney is a breath of fresh air with all of these sunset-inspired colors.
Anna Wintour & Bee Shaffer
A red carpet wouldn't be complete with Anna Wintour and Bee Shaffer.
Anna Kendrick
Living for Anna Kendrick's simple, but stunning Miu Miu gown.
Cynthia Nixon
Cynthia Nixon would make Sarah Jessica Parker proud with this beautiful pink gown and those killer red heels.
Allison Janney
Allison Janney nails it with this sultry red, off the shoulder Cristina Ottaviano gown.
Cynthia Erivo
Cynthia secures her position as queen of the Tonys red carpet with this insane gown. Bow down.
Sara Bareilles
Sara Bareilles totally stuns in this sparkly, show-stopping gown.