All The Surprise Celebrity Cameos On 'SNL' At Home, From Miley Cyrus To Bad Bunny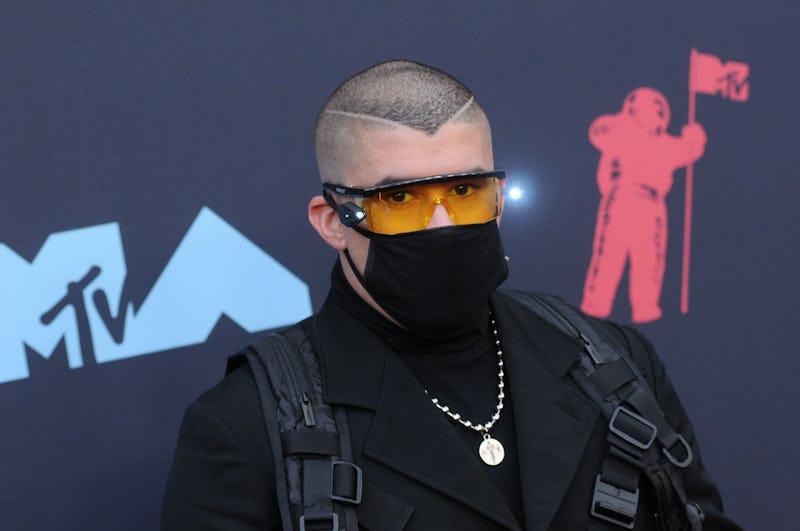 SOPA Images/LightRocket/Getty Images
The Saturday Night Live cast may have had to film the April 25 episode from their respective homes, but that just meant there was room for an inordinate number of celebrity cameos. SNL's second at home episode featured appearances from Bad Bunny, Jason Sudeikis, and Charles Barkley, as well as an understated musical performance from Miley Cyrus and a political cold open from Brad Pitt, among others.
Of course, it's much easier for celebrities to drop by now that they're doing so from home instead of schlepping down to Studio 8H. And SNL set a high bar for themselves during their first at home episode. The April 11 installment featured a short monologue from Tom Hanks, a cameo from Larry David, and appearances from an array of former SNL castmembers during a heartfelt tribute to the late Hal Willner.
Fortunately, they were up to the challenge this week, too. A staggering 10 celebrities showed up — either to perform a song (as in Cyrus's case), to play themselves, or to portray a character (see: Brad Pitt). And while these entertainers were obviously all participating from a distance, SNL made it feel seamless, even incorporating video calls into some of the sketches. Here's everyone who stopped by (er, called in) on Saturday night.