All The Songs In 'The Politician,' From Indie Faves To Old Classics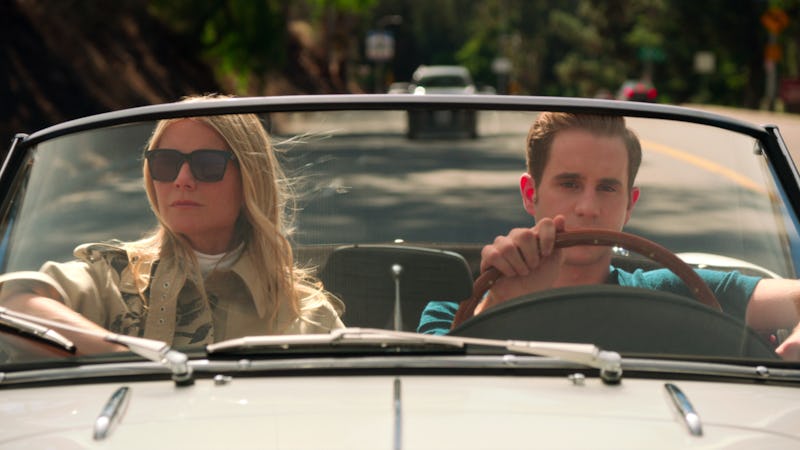 Courtesy of NETFLIX
Ryan Murphy has yet to return fully to his musical roots since Glee, but that doesn't mean his shows don't have stellar soundtracks. The Politician, his new Netflix satire, certainly does. And not only that, but it stars a Broadway alum: Ben Platt, who plays Payton Hobart, a viciously ambitious high schooler with his heart set on someday becoming president.
Murphy first noticed Platt while attending a performance of Dear Evan Hansen. "[Murphy] was very effusive, he was wearing this beautiful fur, and he said, 'You're fabulous. We've got to work together,'" Platt recalled in an interview with Vogue, thinking maybe he would be offered a part in American Horror Story. Instead, the Pitch Perfect actor was given a much bigger role.
"To me he is a once-in-a-lifetime talent, sort of like the male Barbra Streisand — an actor, a singer, a dancer, a complete performer," Murphy told Vogue. "I think he's a new version of what a leading man can be."
Of course, Murphy had to take advantage of Platt's musical talent for The Politician: the soundtrack includes original songs by him, Zoey Deutch (who plays Infinity Jackson), and Ben Barrett. It also includes music from CHVRCHES, Tama Impala, LCD Soundsystem, and Sufjan Stevens. However, there are just as many classic tunes from singers like Streisand, Donna Summer, and Shirley Bassey — if not more.
See a full tracklist below.