All The Weird Things Derek Puts In His Cocktail Glass On 'The Good Place'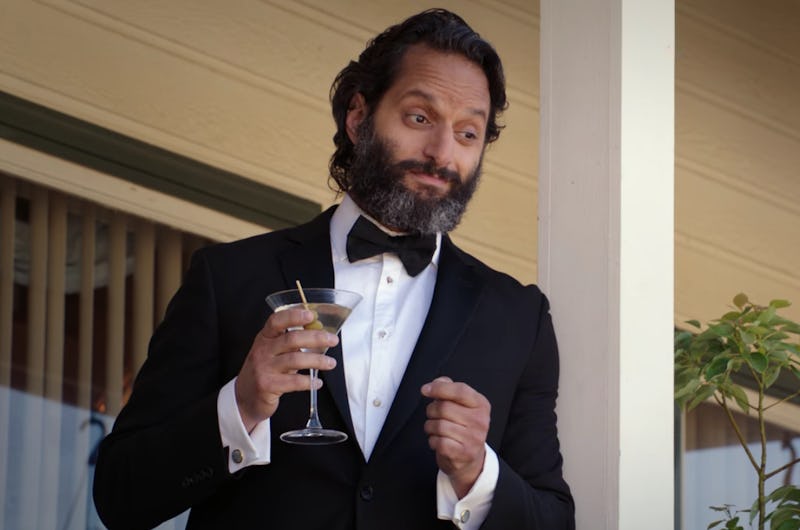 Screenshot courtesy of NBC
Since Janet created him all the way back in Season 2, The Good Place's Derek Hoffstetler has come a long way. Initially, he was just supposed to be a rebound to help her get over Jason, but it quickly became clear that was a half-baked plan — not only because it didn't work, but because Derek was, uh, not exactly fully formed. His vocabulary was limited to variations of his own name, and unfortunately for Janet, he had wind chimes instead of a penis.
However, after Eleanor sent Derek to stay with Mindy St. Claire and she rebooted him half a million times, he evolved into a smart, sophisticated, tux-wearing Derek 2.0. The next time Team Cockroach saw him, he was strolling onto the porch reciting Edgar Allen Poe, proud to announce he now has a "resplendent," almost fully grown penis.
Still, Derek is essentially cosplaying as what he thinks human men are like, similar to Vincent Adultman from BoJack Horseman. Which means that, inevitably, old Derek comes out from time to time. Not only does he still love to use his name as a stand-in for other words, but he's spent Season 4 putting increasingly weird things in his martini glass. Here are all nine so far.