Here's How Many People Have Been Caught Having Sex At Work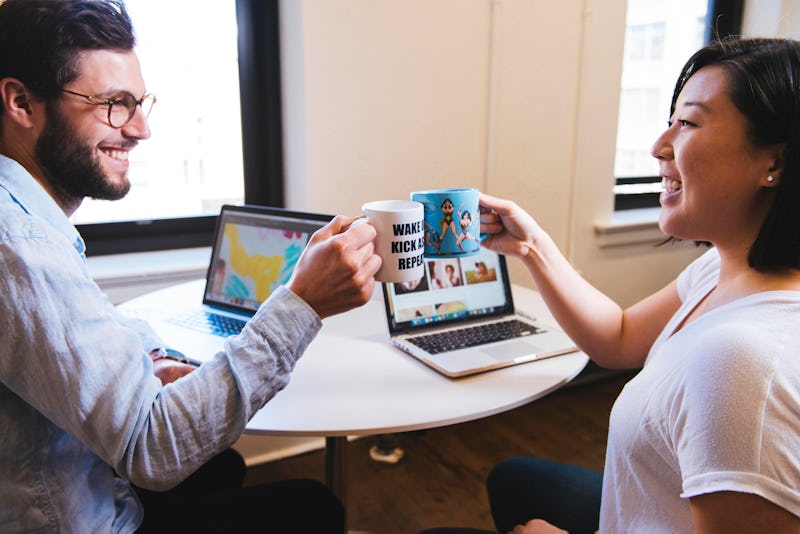 BDG Media, Inc.
Sometimes you know something may not be a great idea, but you can't just stop yourself. Welcome to the world of workplace flings and romances. And a new survey shows way more people may be in that position than you think. EdenFantasys, a sex toy store, asked 2,000 people about their history of love — and lust — in the office setting. According the survey, 44 percent of people had had some type of office romance. But then, if you've watched Jim and Pam's history on The Office, wouldn't you try to create a love like that?
That's not an endorsement for having one, however, as some office romances may be more trouble than they're worth. "Feeling attracted to people you work with is very common, but what is important to determine is whether or not what you're feeling is lust or love," sex coach and author of The New Rules of Sex, Lauren Brim, tells Bustle. "If it's lust, or the attraction is to someone unavailable, it's best to not pursue it. But if what you're feeling is bigger than that, then the relationship or romance is worth exploring." That being said, just because it may be best not to pursue office lust, doesn't mean people actually shy away from it. In fact, a lot of people do just the opposite.
Here's what the EdenFantasys survey found, because an office romance can escalate very quickly.