8 Signs Of A Codependent Relationship That Show Up In The First Year, According To Experts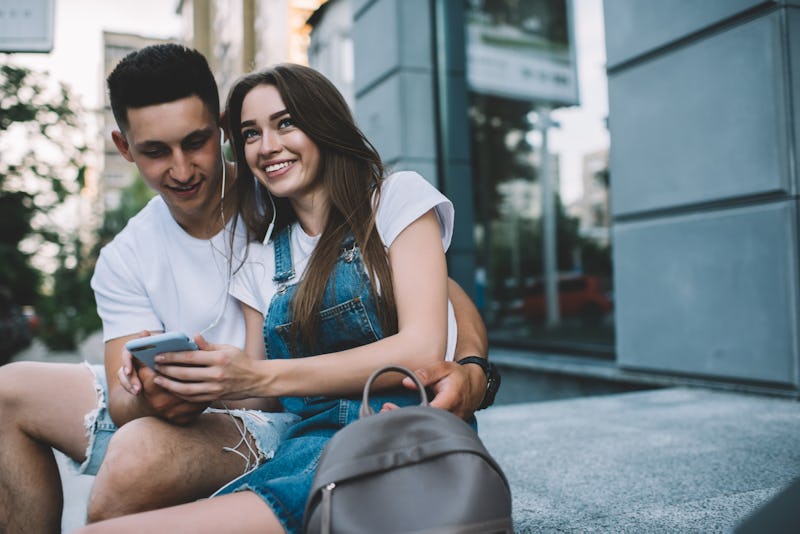 Shutterstock
Whether you've been with your partner for a few weeks or for almost a year, you probably spend a lot of your free time together. It can sometimes be hard to tell if, early on, you're in a codependent relationship or if you're just really close. While the difference might feel hard to grasp, a few key signs can let you know if the dynamics are healthy or not, according to experts.
In a general way, finding a healthy balance in your relationship is about respecting boundaries and not feeling responsible for other people's feelings, Lauren O'Connell, a licensed marriage and family therapist in private practice who specializes in working with codependency, tells Bustle. "It usually takes a fair amount of effort and self-reflection to understand what is happening that is codependent, and how to change it."
The line between a close relationship and a codependent one can sometimes seem blurred unless you know what to look for. "The main difference is the difference between being attuned, supportive, and aware of your partner's life and feelings versus 'in the thick of it,' where you are feeling all their feelings, thinking and living the way they live, and feel actively and compulsively engaged in managing, controlling, helping, or fixing what they are experiencing," O'Connell says.
Here are some signs that your relationship is becoming codependent early on, according to experts.