Here's How To Know If You're REALLY Ready For A Dog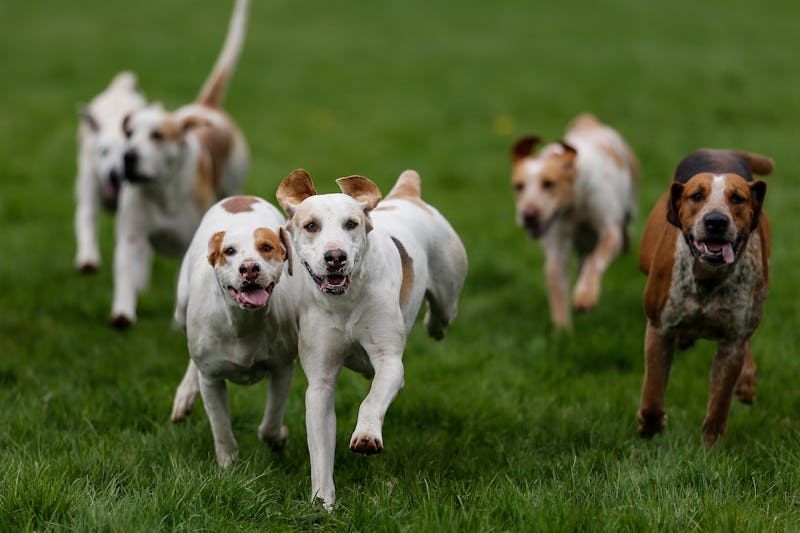 Alan Crowhurst/Getty Images Sport/Getty Images
You know the drill. You're walking down the sidewalk and then someone else's four legged pal crosses your path. You surprise yourself with the volume of your excited squeals. Your voice reaches an octave not often reached in human to human conversation. And now, under the hypnotic power of the pup, you're furiously searching available rescues in your area with more passion than you harbor when you're swiping through Tinder. You think you're ready for a dog. But, are you? Dogs are a lot of responsibility — so how do you know if you're really ready for a dog? You'll want to make sure you have a few staple characteristics before taking on the role of dog parent.
Being a dog parent is sort of, kind of, the role of a lifetime in a young person's life. This is a living, breathing thing that you have to feed and care for. There are hidden fees that you need to be prepared for as well, like vet bills and dog food. But despite the emotional and financial investment, your doggo — of course — will love you unconditionally and coat your face in a mask of drool. And that makes it all worth it.
So, are you seriously considering to add a fur ball of pure love to your family? It's never a bad idea, but you just have to make extra, extra, extra sure that you're ready for it. Like, all of the gross things that come along with the cute things. At the end of the day, no matter how tiny your dog is, this is a big love. Are you ready for it?