Instagram Illustrator Mari Andrew Shares The 3 Books That Help Her Get Through Grief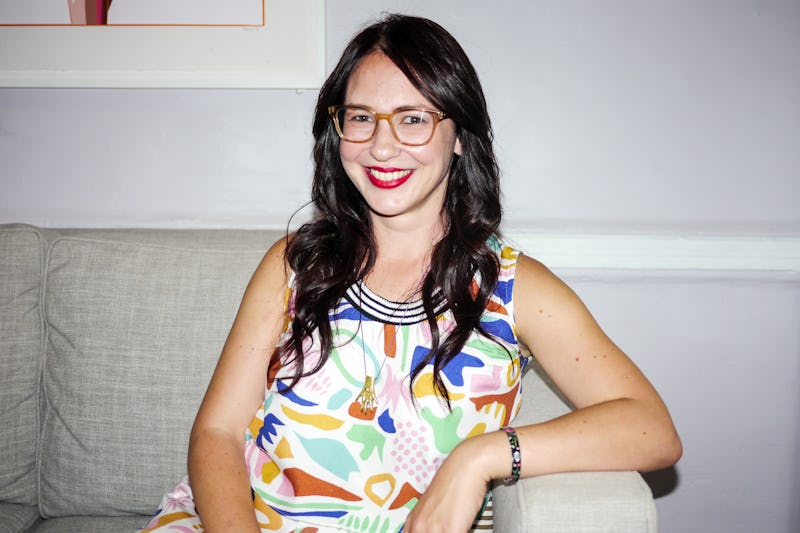 Photo courtesy of Clemence Poles
Long before her debut graphic memoir Am I There Yet? was available in bookstores, Mari Andrew was inspiring fans with her heartfelt and relatable illustrations on Instagram about life, love, and growing up. For many of her over 841,00 followers, the account is also the perfect place to find relatable illustrations about grief and heartbreak.
Andrew originally started drawing as a way to cope during a difficult period of her life when she says she was "feeling pretty lost." Her illustrations were a way for her to process what she was going through, and she only began sharing them on Instagram as a way to keep herself accountable during a doodle-a-day challenge. It didn't take long, though, for Andrew's account to capture the attention of followers who saw their own experiences reflected in her witty drawings about everyday life.
Am I There Yet?, Andrew's debut graphic memoir, beautifully captures what it is like to be a young adult through a series of insightful illustrations and first person essays about friendship, love, loss, illness, and learning to be yourself. It's the perfect gift for recent graduates about to become real adults, millennials who are unsure of what to do with their lives, or really anyone struggling with heartbreak or grief. Andrew has been there before, and her drawings show it.
Am I There Yet? The Loop-de-Loop, Zig-Zagging Journey to Adulthood by Mari Andrew, $15, Amazon
To help celebrate the release of her debut book, Andrew will be at this year's BookCon for a Meet-and-Greet on June 2. Held at the Jacob Javits Center in New York City, BookCon is one of the biggest book events of the year, and if you want to meet Andrew, you can still get tickets so you can thank her for creating a book that might have helped you get through your heartache in person. For fans who can't make it to NYC, Bustle asked Andrew to share what books helped her get through grief and heartache, and her answers are perfect companions to Am I There Yet?