National Landing In Northern Virginia Didn't Exist Until Amazon Did This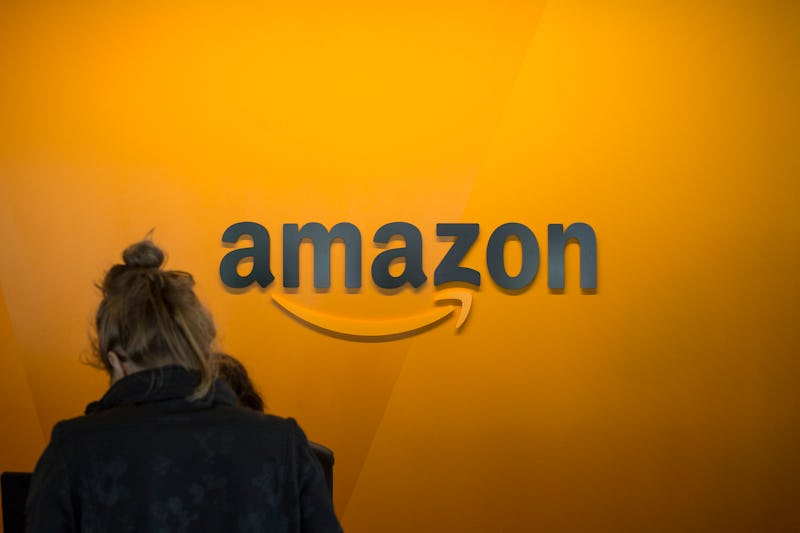 David Ryder/Getty Images News/Getty Images
Amazon announced the two winners of its contest for the company's second headquarters — the project dubbed HQ2. The announcement had some scratching their heads, and not just those wary of explosive growth and soaring real estate prices in the new locations. Amazon's National Landing headquarters announcement confused North Virginians because it basically renamed a city.
National Landing, the announcement explains, "an urban community in Northern Virginia located less than 3 miles from downtown Washington, D.C." But it's not on any map — and until the Amazon announcement, there was no reference on Google, Wikipedia, or any other online resource, according to Business Insider and a Bustle search.
USA Today reported that National Landing includes Pentagon City and Crystal City in Arlington, Virginia, and Potomac Yard in Alexandria, Virginia. Instead of creating a new city, it's basically a rebrand for the area.
Amazon is technically not at fault for the name confusion. That's all on local leaders who came up with the name to enhance their bid to Amazon. They used the name all over the website for Northern Virgnia's bid for HQ2.
Arlington County spokeswoman Cara O'Donnell told Washington Business Journal that the name is just branding — no cities are being renamed. "We are not renaming Crystal City. We are not renaming Pentagon City. This is a brand that we put together for this regional partnership," O'Donnell said. "It's the umbrella term."
Twitter users familiar with the area seemed responded to the announcement with comments ranging from confused to shocked. "omg Amazon is rebranding Crystal City as 'National Landing,'" Benjamin Freed , a technology editor at StateScoop wrote. "This is the description. It is literally Crystal City."
Victoria Walker, a journalist and Howard University professor, wrote, "HOW ARE YALL GENTRIFYING AN ALREADY GENTRIFIED AREA WHAT IS A NATIONAL LANDING"
Jessica Yarvin, a journalist at PBS NewsHour, wrote, "laughing @ amazon rebranding crystal city as national landing all while knowing the joke is on me and the traffic that will consume my entire existence."
Those in support of the naming initiative include Alexandria Vice Mayor and Mayor-elect Justin Wilson. He also told Washington Business Journal that the name was developed for the bid that covered more than one city, and was a way to get equal backing from the many jurisdictions involved.
Plus, for the everyday person, he says, it may not matter. "Politicians like me get excited about borders but most people don't care," Wilson said.
Arlington County Board Chair Katie Cristol also endorsed the bid in Amazon's announcement. "We are proud that Amazon has selected National Landing for a major new headquarters," Cristol said. "This is, above all, a validation of our community's commitment to sustainability, transit-oriented development, affordable housing, and diversity."
Those on Twitter who were not making fun of the rebrand for the area — or complaining about the downsides that the growth could have on the area — were largely focused on improvements to the Metro stations in the area: Crystal City and the Potomac Yard stations. That's something even locals sounded happy about.
For fans of Long Island City, Queens — the other neighborhood Amazon's HQ2 will move into — there's no need to worry. The neighborhood's name should be safe.