Amber Tamblyn Is Officially A Mom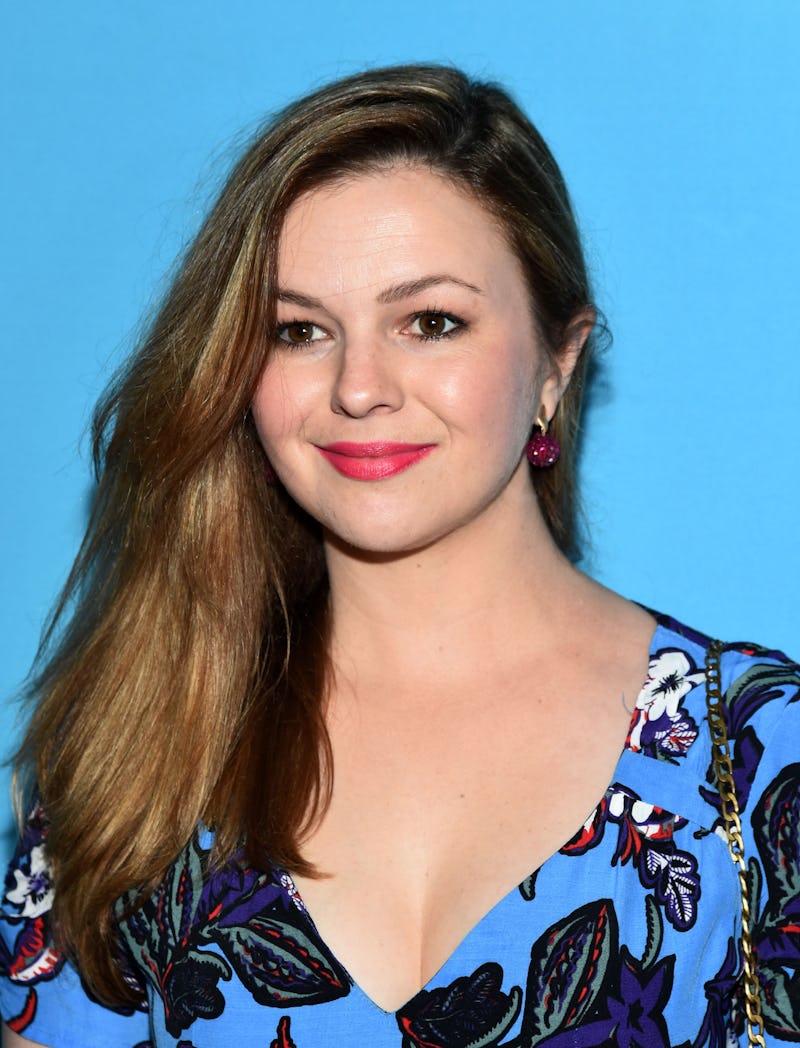 Ilya S. Savenok/Getty Images Entertainment/Getty Images
Another Sisterhood of the Traveling Pants star is a mom. Amber Tamblyn welcomed a baby girl, she announced on Instagram Tuesday. And her birth announcement certainly isn't your typical one, and can only be described as eye-catching. Alongside a video of her daughter's tiny feet, she wrote, "David [Cross] and I are proud to announce the birth of our daughter, Dauphinoise Petunia Brittany Scheherazade Von Funkinstein Mustard Witch RBG Cross Tamblyn-Bey jr. #TheFutureIsFemale."
At first glance, you may think that is the name they chose for their daughter, but when you get to the word "Mustard," it seems pretty clear that this isn't the real moniker they've selected. Or, at least I don't think it is. I mean, celebrities are known for picking out unique names for their children, but I really don't think Tamblyn and Cross would want their daughter to have the names "Mustard Witch."
Plus, I doubt that they gave their baby girl the last name of "Cross Tamblyn Bey-Jr." Although, if they did, it's completely understandable why they'd want their child to be named after Beyoncé. Really, who knows if any of the names included the mix are Tamblyn's daughter's actual name.
Either way, one thing does remain certain and that is Tamblyn and Cross know how to make their daughter's arrival interesting, all while keeping people guessing.
Oh, and you know, getting the point across that their daughter will probably be one powerful woman with a fantastic name who will empower others just like her mother does on a daily basis by using the hashtag "#TheFutureIsFemale."