You Need To Watch America Ferrera's Passionate Response To The Kavanaugh Hearings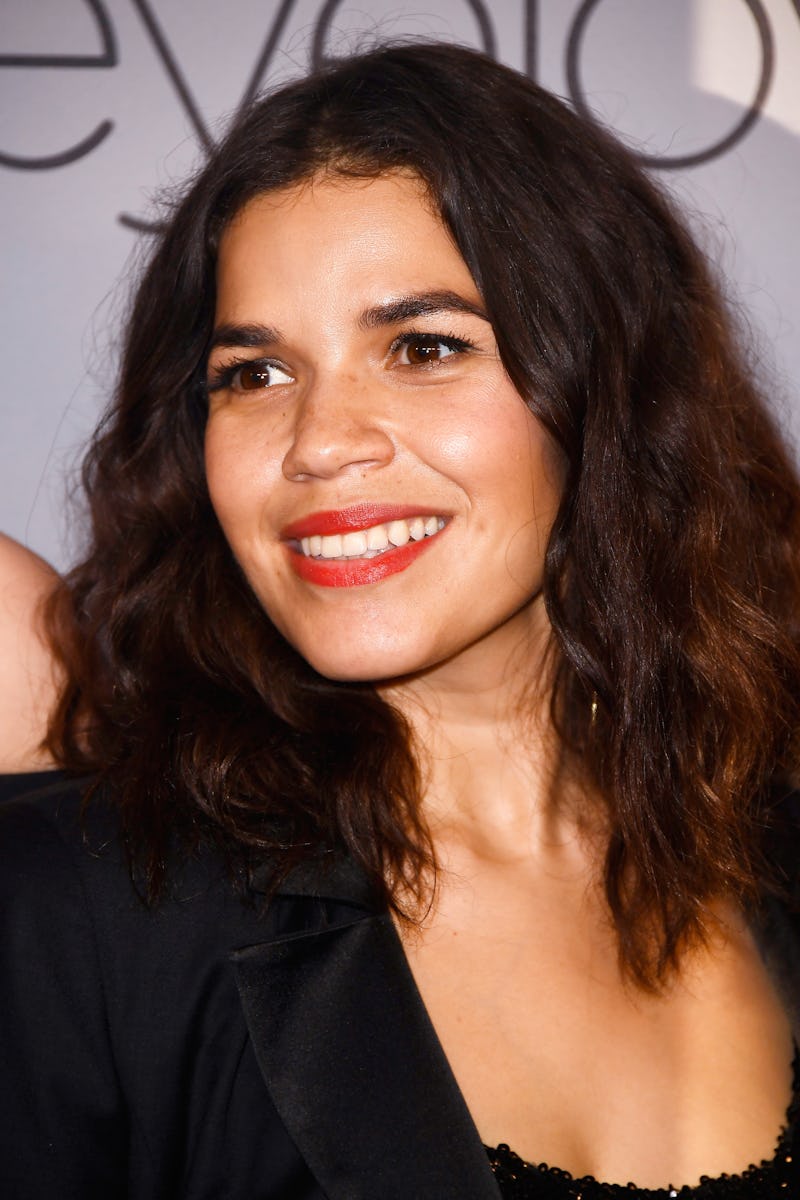 Frazer Harrison/Getty Images Entertainment/Getty Images
During her recent appearance on The View to promote her new book American Like Me, America Ferrera had a passionate response to the Brett Kavanaugh hearing. In the process, she also gave an important call to action, in case you're similarly frustrated by some of your representatives. As she told the show's cohosts, she took issue with the men on the Senate Judiciary Panel and how they handled themselves during Kavanaugh's hearing, in which they were deciding whether to confirm him to the Supreme Court.
Ferrera said she took note of the male Senators' anger and pointed out there are others who have been frustrated for much, much longer. "I saw a committee of white men be angry and I wanted to say to them — 'I take your anger and I raise you millions of women and decent men in this country who are also angry and furious,'" she explained.
She went on to imply that Senator Lindsey Graham wants the status quo to remain the same. Her insinuation here being that the Senator wants to maintain the Senate's white, Republican majority. Ferrera said:
"They know. They're already saying to their supporters, 'You like how this is going? You want to see this keep going this way? Make sure you keep us in positions of power.' So, the only power that we have right now, to do with our anger, is to show up and to vote. "
Not only was Ferrera able to shine a light on the pain many others have felt under this political process, she also chose that moment to highlight an important way for those exact people to help create positive change in their communities: by voting. And it's a message that everyone needs to seriously take note of.
As Ferrera touched upon in her statements, the Senate Judiciary Committee has been meeting to decide whether or not to proceed to a vote to confirm Kavanaugh to the Supreme Court, after President Trump nominated him for the position back in July. (They did, in fact, vote on late Friday morning on Sept. 28 to push his nomination forward for a full vote amongst the U.S. Senate.)
During the hearing, the committee heard testimony from Dr. Christine Blasey Ford on Sept. 27, who accused Kavanaugh of sexually assaulting her. (Kavanaugh has repeatedly denied the claims.) Back in July, Dr. Ford wrote a letter to Senator Dianne Feinstein in which she claimed that he had "physically and sexually assaulted" her when they were both in high school in the 1980s.
In response, Kavanaugh's spokesperson released a statement to NBC News which read, "I categorically and unequivocally deny this allegation. I did not do this back in high school or at any time."
Given that Ferrera is especially active politically, it's no surprise that she recently made a passionate statement in response to some of the behavior displayed by those in the Senate Judiciary Committee. But it is incredibly important to hear her message urging people to go out and vote during the upcoming midterm elections.
If you or someone you know has been sexually assaulted, call the National Sexual Assault Telephone Hotline at 800-656-HOPE (4673) or visit online.rainn.org.