'American Crime Story' Could Cover A Famous Affair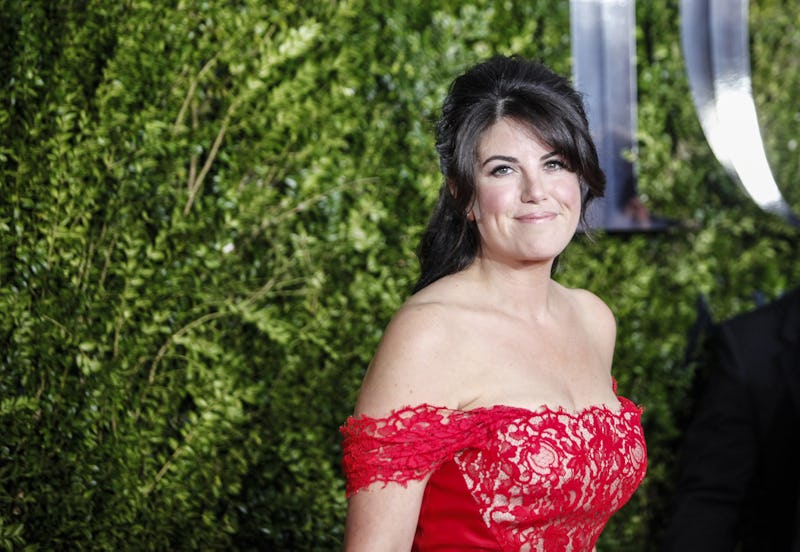 KENA BETANCUR/AFP/Getty Images
If you thought that nothing could top The People v. O.J. Simpson: American Crime Story, it's definitely time to think again. We'd already found out that future seasons in the anthology series will revolve around completely different events, that American Crime Story Season 2 is about Hurricane Katrina, and that Season 3 is about the assassination of Gianni Versace. Now, according to The Hollywood Reporter, Season 4 might already be taking shape. Creator Ryan Murphy and producers at Fox have acquired the rights to the 2000 book A Vast Conspiracy: The Real Sex Scandal That Nearly Brought Down a President by Jeffrey Toobin. The bestselling book explores the infamous affair between Monica Lewinsky and former President Bill Clinton and the scandal that ensued. So could American Crime Story Season 4 be about Lewinsky?
Her story is completely compelling, so it's no surprise that Murphy might choose to explore the affair in a future season of American Crime Story. The announcement also makes sense, as Toobin has already been heavily involved in the development of the series. His 1996 book, The Run of His Life: The People v. O.J. Simpson, was the inspiration for Season 1. Exploring Clinton's affair is a huge move, particularly since Lewinsky has recently cautiously returned to the spotlight to discuss the effect that the media had on her life during the scandal.
In June 2014, Lewinsky told Vanity Fair,
I am determined to have a different ending to my story. I've decided, finally, to stick my head above the parapet so that I can take back my narrative and give a purpose to my past.
Her most recent work has been to denounce online abuse and internet bullying. Speaking at a Financial Times event in Sept. 2016, Lewinsky said, "My reputation wasn't shot down with just an arrow. I was publicly stoned." When her affair with the President was revealed back in 1998, there was no Facebook, but the public shamed her all the same, and she almost took her own life as a result.
Apparently, the Lewinsky series is being fast-tracked, with the production team already scouting out actors to portray the lead. While it will be interesting to see the events from the Clinton Presidency play out on screen, I hope that, in this series, Lewinsky is finally treated with the respect that she deserves.