David Has Shocking Secrets On '24: Legacy'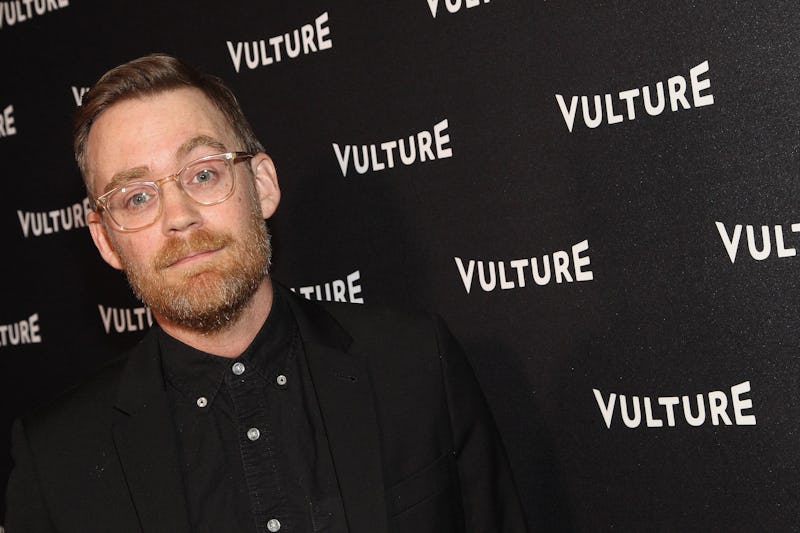 Tommaso Boddi/Getty Images Entertainment/Getty Images
Secrets abound on 24: Legacy, which is hardly surprising considering that the original series focused on Jack Bauer constantly trying to save the country from hidden threats. The revival takes after its predecessor in terms of bringing viewers on a journey that occurs in real time, but it also introduces an entirely new cast of characters — all of whom have their own issues and secrets. One of the most mysterious characters in the 24: Legacy premiere is a high school teacher, David, whose motives are much more sinister than they first appear.
One of the many subplots of 24: Legacy revolves around a high school student, Amira (Kathryn Prescott), who is helping her brother carry out a terrorist plan. But she's not working alone, even with her brother by her side. Kevin Christy plays chemistry teacher David, who is revealed in the season premiere to be helping Amira build the bomb that her brother will detonate.
If David looks familiar, it's because Christy has been a prominent face in television and movies for a number of years. He burst onto the scene in 2000's Dude, Where's My Car and then guest-starred in a number of roles on various hit shows, such as Grey's Anatomy, House, and Castle. Most recently, he starred in Showtime's Masters of Sex as Lester Linden. But in 24: Legacy, he's a bit more of a focal character.
In the pilot episode, we see a confrontation between Amira and one of her classmates, Drew, who soon goes to David and admits he saw texts Amira has been sending that raise suspicions about her doing something to the school. Of course, viewers don't suspect anything at first — all David says that he has an obligation to report this suspicion and that Drew shouldn't do anything else until he gets the principal involved.
But later, when Amira sneaks out of a movie during class, we learn that David and Amira are actually in cahoots together. What's more, Amira seems to have a romantic relationship with David as well. It's not clear whether this relationship lead to him helping her with the plan, or if he was already helping her before that started. Either way, I'm interested to see what 24: Legacy has planned for this storyline, because it's already delivering twists.