The ABH President Speaks Out Against Product Leaks On Twitter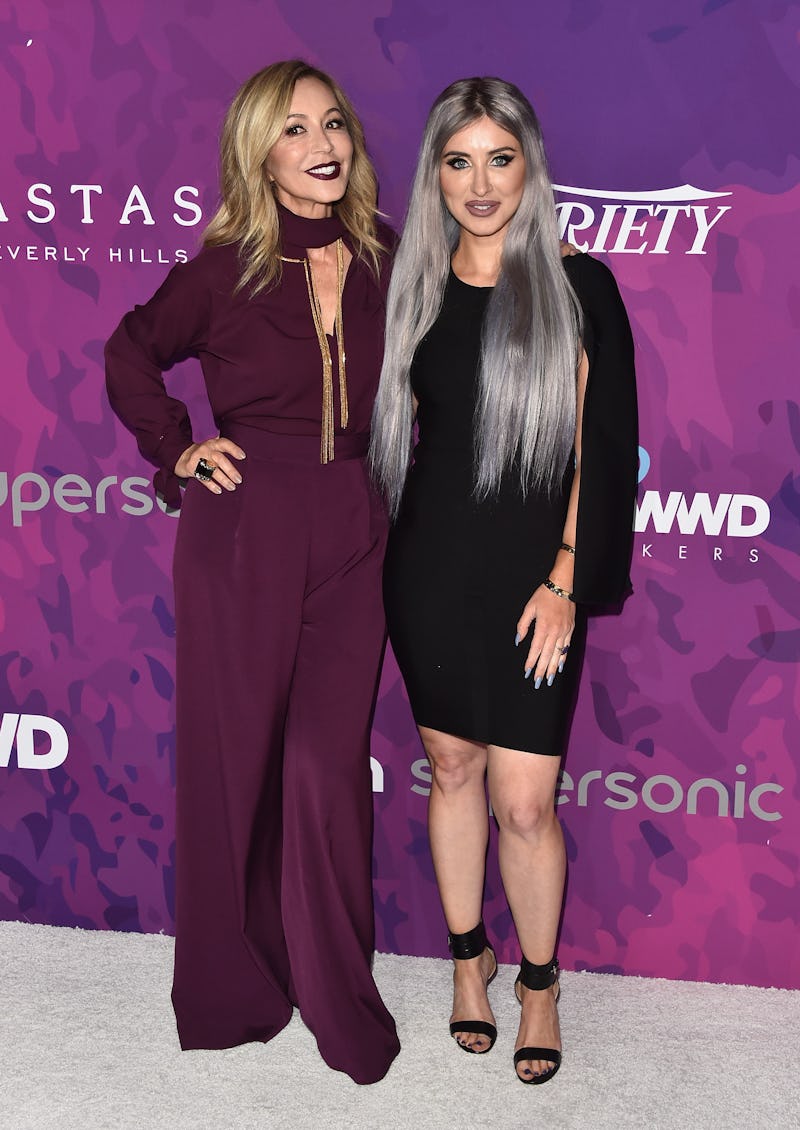 Alberto E. Rodriguez/Getty Images Entertainment/Getty Images
The internet is a powerful tool in the beauty world. Everything from sneak peeks to launch information are done online, but it comes with come downsides as well. According to Teen Vogue, someone reportedly leaked an Anastasia Beverly Hills Eyeshadow Palette online, and the company's President, Claudia Soare — aka Norvina — is not happy about it. She's speaking out about the leak on Twitter, and her well-intentioned rant might make you think twice about breaking embargo on a launch. ABH declined to comment to Bustle about the situation.
A lot goes into creating a beauty product, from design to actual execution. Even after the hard work of creating the item is done, there's all of the pre- and post-launch organization. So when Norvina woke up and got a text from one of her friends about an unreleased product that had appeared online, she took to Twitter to explain to her followers why leaking products has a negative impact on brands. According to Norvina's tweets, someone at one of two unnamed retailers allegedly broke their non-disclosure agreement and gave a palette to one of their friends, who posted photos of it online. After that, news of the unofficial makeup launch made it to Reddit, Teen Vogue reports.
In a series of tweets, she explains why illegally sharing a photo of a beauty product is wrong — personally and business-wise. "The sensationalism of leaking product is irresponsible," Norvina said in the tweet. "I work my ass off to create the best product I can, who are you to ruin the reveal?"
IMO, getting sneak peeks and launch announcements from a brand are part of what makes stocking up on beauty products so much fun. Brands like ABH put a lot of time and effort into the pre and post-launches with their photo shoots and tutorials that they put out as the release date gets closer. When products get leaked ahead of time, all of that arguably goes to waste.
As the president of ABH suggests, it can also hurt on a personal level as well. "I always stay in my lane, I mind my own business, but this is my business that you're playing with," Norvina's tweet says.
Beauty launches get leaked all the time — just recently the Jaclyn Hill x Morphe Palette was revealed prior to when the brand planned to announce it.
Fan are supporting ABH on Twitter by posting makeup looks made with existing ABH products and spreading word about the ABH Summer Collection, which just launched. It's nice to see that there are so many fans sticking behind the brand and understanding how wrong it is to leak products.
Well put.
AMEN.
People were supportive of her Twitter response, too.
Bottom line: Think before you decide to reveal a brand's launch before the official announcement.