Andi Dorfman's New Book Has A Title & Release Date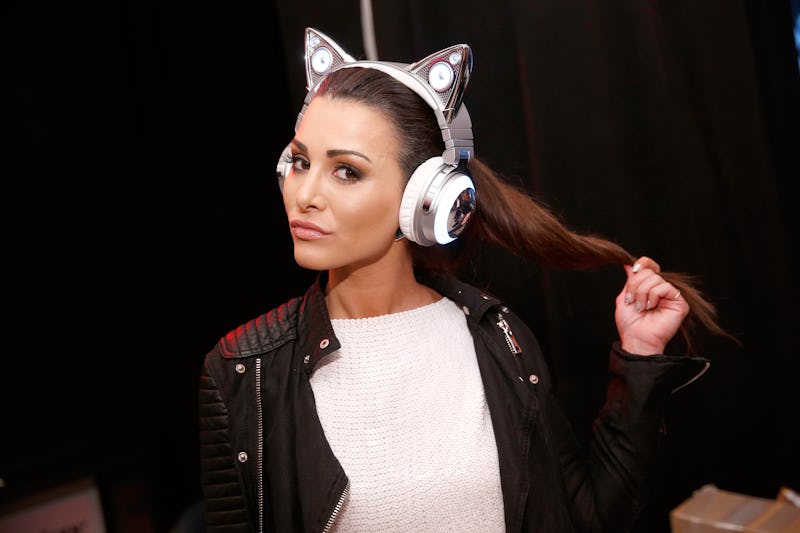 Brian Ach/Getty Images Entertainment/Getty Images
Out next year from Gallery Books, Bachelorette Andi Dorfman's new book is "Sex and the City for the reality TV generation." Where It's Not Okay dished on what life was like on the set of one of the United States' longest-running reality shows, her new book, titled Single State of Mind, carries the gossip torch through Bachelor in Paradise drama, New York City dating hazards, and more.
After quitting The Bachelor Season 18 in third place, Dorfman went on to become The Bachelorette's Season 10 star in 2014. She and winning contestant Josh Murray were engaged that year, but announced their decision to separate the following January. Since her two terms on the show, Dorfman has been rumored to have found romance with Bachelor host Chris Harrison, and her social media followers routinely pour over her Instagram posts for insight into Dorfman's love life.
Today, the Georgia native is living the single life in New York City, and her adventures in the Big Apple will be a main focus in Single State of Mind. From the press release:
Sharing moments like finding her first New York apartment (the front door broke so she had to use the fire escape) to her first dates on "celebrity Tinder" and finally, watching her ex-fiancé propose to another woman on Bachelor in Paradise, Andi Dorfman doesn't shy away from pulling back the curtain on the life of a reality star who's returned to reality.
Dorfman's supremely relatable personality has inspired incredible devotion from her fans, who follow her every move on social media. Filled with a mix of romantic mishaps, city adventures, and of course, plenty of insider Bachelor details, Andi's new book is Sex and the City for the reality TV generation.
Single State of Mind will be available at your favorite retailer on Jan. 30, 2018.