Angelina May Have Sealed Custody Records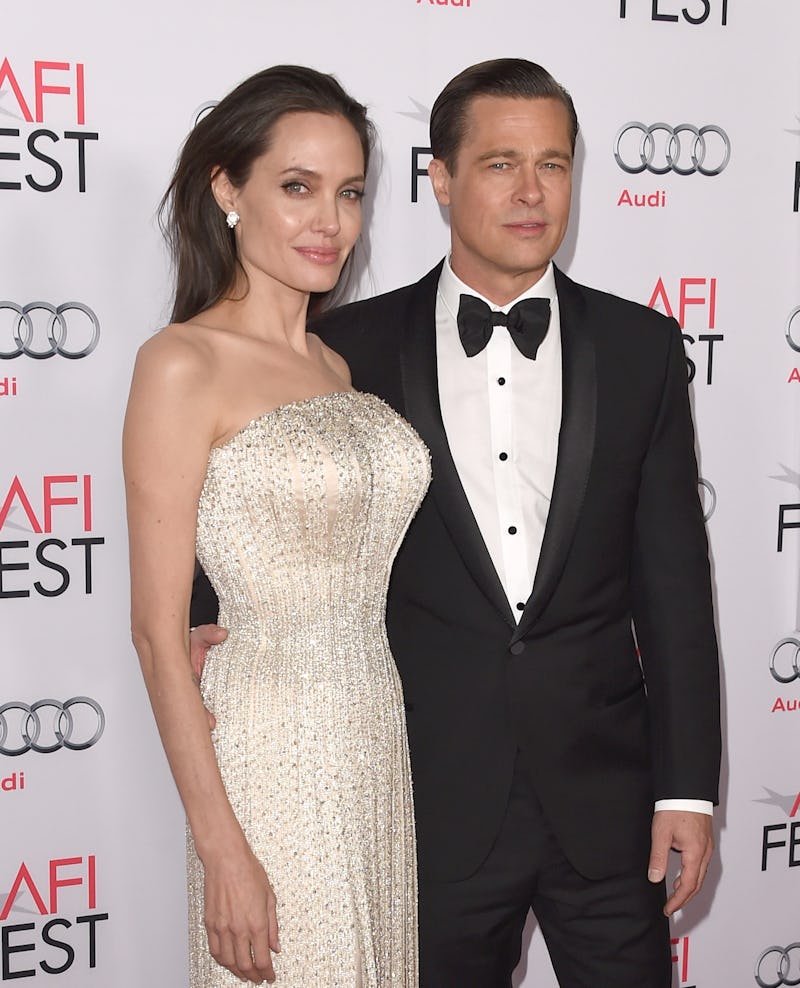 Jason Merritt/Getty Images Entertainment/Getty Images
According to a new report from TMZ, Angelina Jolie has agreed to seal the custody-related court documents Brad Pitt wanted to be made private. But, as TMZ reports, she didn't agree without voicing her opinion. Reportedly, Jolie also fired back at Pitt in the process and did not mince words when filing her own documents.
Bustle has reached out to reps for Jolie and Pitt regarding the report, but has not yet received a response.
The site reports that while the Maleficent star did agree to keep their custody arrangements and divorce documents private — allegedly, in his own filing, Pitt previously accused Jolie of "expos[ing] the children" by making the custody documents public — she allegedly rejects Pitt's claims that in doing so she was essentially airing the family's dirty laundry. In fact, according to legal documents obtained by TMZ, Jolie allegedly claims that the reason Pitt wanted the documents sealed is because he is "terrified that the public will learn the truth."
An Us Weekly source claiming to be close to Pitt told the magazine: "It's unfortunate it has taken them four months of on the record statements, leaks and unnecessary filings to agree that privacy is the best approach for the children of this family but at least they have acknowledged it now."
Pitt was previously under review by the FBI after child abuse claims were brought against him involving an alleged altercation with one of his six children on an airplane. The FBI closed the case in November, and no charges were filed.
Jolie filed for divorce from Pitt in September 2016, after two years of marriage and 11 years as a couple.