Anna Wintour's Met Gala Dress Is Nothing Surprising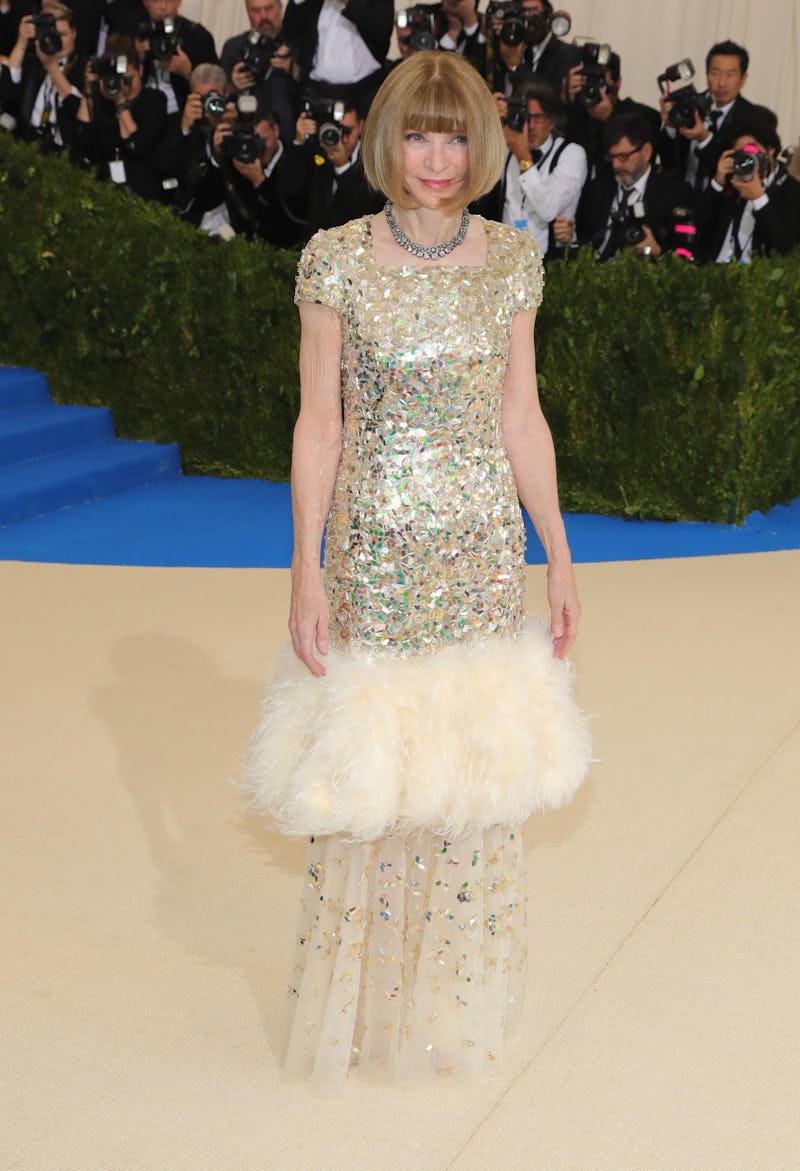 Neilson Barnard/Getty Images Entertainment/Getty Images
As chair of the gala, Anna Wintour is most definitely the woman of the hour. And yet, despite running the show — and despite the night being known for interesting dress codes — Wintour's look on the Met Gala red carpet almost always remains understated and chic.
And that's kind of what I love about her. With her perfectly coiffed bob and classic gowns, Wintour likes to keep it simple. At last year's "Manus x Machina" event, for example, she arrived looking perfect in a white Chanel gown. While futuristic and modern, she didn't rock the same robotic silvers or gold metallics others chose to wear. Instead, Wintour skipped the "machina" and went straight for the "manus" side of things. (She also kept it real by walking the carpet with her daughter Bee Shaffer — as she tends to do — who looked lovely in a black gown with pops of pink and blue.)
Wintour kept things decidedly toned down again this year, despite the Rei Kawakubo/Comme des Garçons theme. Even with a license to go wild, she didn't let the theme tear her away from her go-to chic look. Wintour wore a sparkly, short-sleeved gown with a fuller tulle towards the bottom. The look was classic Anna Wintour in every sense of the word, but the mixed fabrics throughout gave the look a modern and layered feel.
Stunning and so metallic.
It's hard to tell if those are feathers? Or fur? But the look is definitely Chanel.